Since April of last year when this blog was officially "born," many topics have been touched upon about moving to a more harmonious relationship with our bodies by eating foods that naturally promote health.
With the idea that we were designed for health and not disease,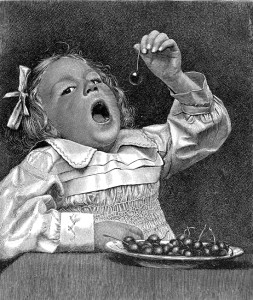 there must be a way to live, eat, move, and think that boosts health. The world-wide trend toward obesity, heart disease, and autoimmune diseases as western fast-food eating styles that are embraced can be reversed through eating what we were originally designed to eat.
These thumbprint summaries of last year's material are hopefully a good way to see the bigger picture as we approach our health choices this year. Where we've been serves as a launch pad for where we are going, so to speak.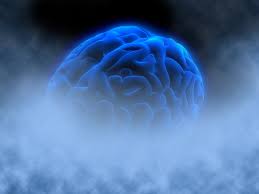 1. It starts in the mind. How we relate to our bodies, health, and the world around us all starts in our mind. The first class session of The Designed for Health series I teach in New Bern, North Carolina, always starts with a sort of "rededication" exercise whereby we reconnect with our body in appreciation for how we are so wonderfully made, and how we want to be in greater harmony with our body by actively listening to how it responds to what we feed it and how we treat it. We are accepting the responsibility for its care rather than just mentally going along for the ride.
2. Something "do-able": a Keystone Habit. No matter how we want to improve our lives, whether we want to write the great American novel or we want to eat healthier, we have to concentrate on the steps, the repeatable steps, we must take each day to get there. Surely, we are not going to write that novel in one day, but writing for a short, set amount of time each and every day will eventually get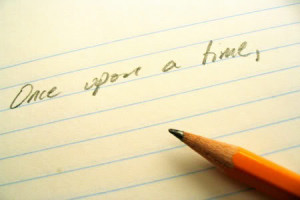 us the first chapter. Similarly, we are not going to turn our health status around in one day, but making a single, seemingly ridiculously small and easy-to-repeat tweak to what we eat or drink each and every day will eventually lead to a collection of changes easily incorporated into a new eating and living style that will definitely impact our health. Hence our motto: gradual and consistent.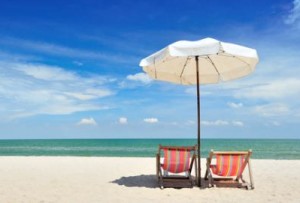 3. 80/20. Unless there are health dangers such as severe food allergies, becoming totally obsessed about "healthy eating" could ruin the day for you and those around you. Trying to squeeze out that last 20% of perfection each day can actually take some of the fun out of things. So while we gain an understanding what is good or bad for us, striving for perfection can, literally, spoil the party. Aim for the "good stuff" to keep up your promise to yourself, but once in a while a dab of this or that, in the absence of food allergies, can keep the fun in holidays, vacations, and life in general. Once you have converted to better choices, the standard temptations actually will hold less appeal and may not feel "right" when consumed, but- lighten up! 80/20 is good. Having said that, making exceptions back-to-back can be the start of a slippery downward slope!
4. Create an environment for success. Clean up what's available to eat in the kitchen based on how you want to eat. No more chips and ice cream in the kitchen means you won't be looking at chips and ice cream praying for the strength to turn away. Enlist the help and support of family and friends. Share what you are learning so you can be a part of a team. Reward your milestone successes frequently with appropriately healthy treats; maybe a walk around the waterfront instead of in the neighborhood.
5. Understand "macro-nutrients." Understanding how our bodies naturally respond to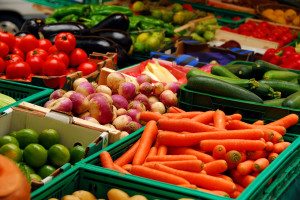 proteins, fats, and carbohydrates really puts us in the driver's seat for health! Want to stabilize blood sugar? Dedicate carbohydrate intake to veggies instead of grains and eat good protein and healthy fats which have higher satiety levels than starchy carbs and will not upset blood sugar levels.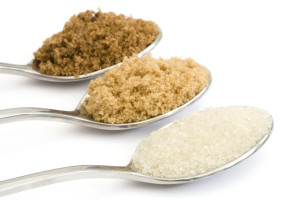 6. Enhance your flavor palate. Looking for a sense of sweetness without the added sugar? Try spices and flavorings that remind you of sweetness by using cinnamon, nutmeg, cardamom, and extracts such as vanilla or almond. These "sweet spices" are a great way to enhance the flavor of smoothies without added sugar. Explore various herbs and oils to add endless variety to veggies and salads. Simple asparagus is different each time when lightly sautéed in a choice of olive oil, ghee, grass-fed butter, avocado oil, coconut oil, or toasted sesame oil. Whenever I get a little tired of any cooked veggie, I usually turn to a finishing drizzle of toasted sesame oil to liven things up. Pesto can easily combine with shrimp, gluten free pasta, quinoa, veggies, or scrambled eggs to make a brand new eating experience.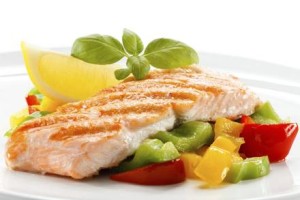 7. Keep this plate in mind. Strive for a plate balanced with these proportions.   Imagine your plate is half non-starchy veggies. The other half is two-thirds protein and one third good fats and/or fruit. That's pretty much it!
8. Inflammation is a key and common evil. Food choices can actually ramp up the inflammatory process which is bad because inflammation is at the root of every disease process. Sugar an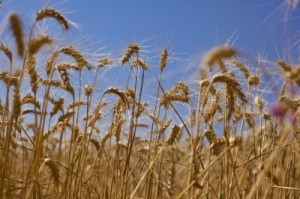 d grains are the biggest culprits; read: wheat, barley, rye for the inflammatory gluten and corn for the phytates.
9. Strive for nutrient dense foods. Nutrient density relates to higher concentrations of vitamins, minerals, and the essential fatty acids and essential amino acids which we have to get from our diet because our bodies can't make them. Currently on a fat- free diet? Forget it! You'd be missing out on vital fatty acids that your body demands for proper functioning and certain vitamins must have fat in the diet for their absorption. Proper fat ingestion is vital. The good fats contain a better fat profile than we get from the Standard American Diet. Good fats have more omega-3 fatty acids and can be found in avocados, avocado oil, extra virgin olive oil, coconut oil, nuts and seeds. Protein ingestion is vital. Strive for clean protein sources that are minimally processed, grass fed if possible, and fresh seafood. There are NO essential carbohydrates; none. So carbohydrate consumption will best serve your body if coming from non-starchy veggies that are packed with nutrients and will not disturb your blood sugar levels.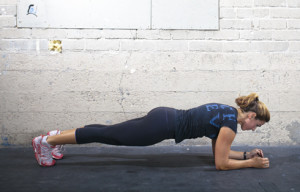 10. Less exercise can be more! One of my Keystone Habits is doing a bit of exercise during coffee brewing time, and I have learned from many sources that slow-motion exercises can yield a better effect than those done at regular speed, and that fewer repetitions are needed. Works for me! Counter top push-ups and squats are infinitely more effective when done in an 8-8-8 fashion. For a squat: 8 counts down to the squat, 8 counts holding the squat, 8 counts up. You'll know when to stop, believe me. A few will do! If that becomes easy, just add a small weight which will increase the workload of the muscles; that's the key: workload, not repetitions.
11. Other possible Keystone Habits. Consider slipping in a daily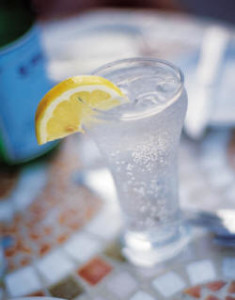 boost to hydration by drinking a glass or two of water before leaving the bathroom first thing each morning. Try converting other hydration fluids from juices, colas, or coffees to green tea. Green tea contains poly-phenols that help prevent a host of diseases and conditions and also work with the body to burn fat! Try a more concentrated green tea brew to ramp-up consumption of those helpful components. Some experts aim for 10 bags of green tea a day which would necessitate concentration, indeed!
12. Non-starchy green vegetables. I have dedicated a lot of "blog time"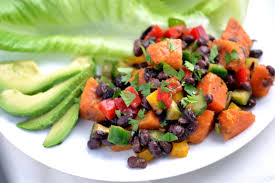 non-starchy green vegetables and colorful vegetables. Eating non-processed foods necessitates cooking, but I have tried to show that becoming a master chef is not required. Basically doing a light sauté or stir fry in a healthy fat is all that is needed for most vegetables, possibly followed by a light steaming on lower heat with minimal or no added water. Cooking veggies without added water is vital because a good portion of the nutrients leech out into the water, never to be consumed. I still read recipes from those who should know better that call for boiling asparagus, for example. No! No! Just roll those babies around on low to medium heat in some good oil until desired doneness… not mush, but still a little crisp…sort of Al dente! Certainly, sneaking baby spinach or kale into a smoothie is a super easy way to add nutrient-dense goodness in a snap!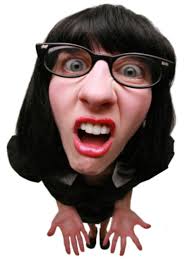 Well, that's foodtalk4you from 2014 in a condensed form. Next, my editor, Sheree, and I will be working on a free e-booklet of last year's recipes for easy access. Such a feat will require some diligent work on both our parts…just part of my New Year's goal to be more useful to you, my dear readers!
Please share this site with a friend or two, so we can reach more people with the message that improved health is within reach without reaching for another pill!
We were Designed for Health!
Claim it and act upon it!
Thanks,
Deidre
Disclaimer: The information being discussed in these blogs is NOT intended to replace a relationship with a qualified health care professional. Foodtalk4you blogs endeavor to empower people through the exploration of publicly available resources of information about human anatomy and physiology, and how different foods affect the human body. Readers should seek the advice of their qualified health care providers with any questions about their medical conditions or health status before attempting any dietary, exercise, or lifestyle changes.