As we learn about the health benefits and detractors of certain food options, and as we begin to apply new food choices to our eating patterns, the semantics  we use to express our preferences can actually sabotage our successful eating practices.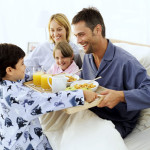 For example, you just attended one of my "Designed for Health" classes and your eyes have been opened to the effects of gluten and lectin on the digestive system and overall body functioning.  You have followed up with recommended readings which I gave you, and you have determined that there seems to be a clear link with your health issues and some level of gluten sensitivity.  You remember hearing that a single exposure of gluten can adversely effect your body for up to two weeks, so you are determined not to eat any.  Your family and friends are told you 'can't' eat gluten.
Fair enough.  Then you go to your sister-in-law's for a birthday dinner and when the cake is offered you say, "I can't eat gluten."
There is something about the word "can't."  It implies an outward force or idea is being applied to you.  Maybe you agree with this restriction and maybe you don't.  Outward forces can be applied or withdrawn.  "I can't eat chocolate; it's Lent."  "I'm on a diet; I can't eat ice cream."  "The doctor said I can't eat fried food."  'Can't' just  screams: "buuuuuut, welllllll, maaaaybeeee just this time!"  It also opens the door for others to try to twist your arm.  "It's Henry's birthday; I made your favorite recipe!"  Will you eat the cake?  Probably.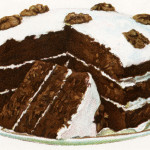 But if you were to embrace the term 'don't' or 'do not,' you would be telling others, and yourself, that the decision comes from within you.  It is your choice made for you and by you.  You have reasoned over this and have made a conscious decision to do something for your health.  Period.  It is done.  "I do not eat gluten; but thanks, anyway!"
Our choice for improved health is personal and comes from within.  There is no arbitrary force being exerted upon as the advertisers of the Standard American Diet put upon us in the media.  No, we are thinking for ourselves, and we don't eat gluten.
And for my friends in New Bern, North Carolina:
"Designed for Health" classes, led by Deidre Edwards, will provide participants with an opportunity to discover ways to reclaim their health, one meal at a time. God's spirit dwells within us and we are His temple. Let's take a look at how we are maintaining His temple! If you desire to improve your energy levels and the functioning of your body, join us as we explore various sources of nutrition and health information. Plus we will prepare some delicious food and eat it!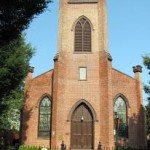 First Baptist Church in New Bern
Two FREE introductory classes are being offered at First Baptist Church the next two Wednesdays:  April 30th and May 7th at 6 pm in the Youth Lounge in the basement of the Education Building.
We will be learning what Hippocrates meant when he wisely said,  "Let food be thy medicine and medicine be thy food."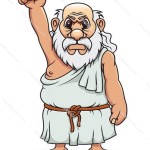 Deidre
Disclaimer:
The information being discussed in these blogs is NOT intended to replace a relationship with a qualified health care professional. Foodtalk4you blogs endeavor to empower people through the exploration of publicly available resources of information about human anatomy and physiology, and how different foods affect the human body.  Readers should seek the advice of their qualified health care providers with any questions about their medical conditions or health status before attempting any dietary, exercise, or lifestyle changes.