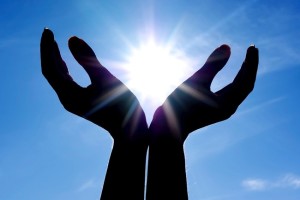 Being "Designed for Health" means more than learning how to return to eating nutrient-dense foods; it means creating and maintaining that healthy balance in all areas of our life: mentally, spiritually, and physically.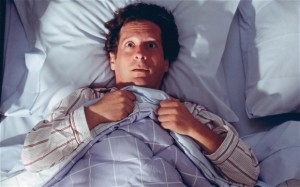 "Fixing" the food part to meet physical needs is just one part of that healthy triad. Many of us are spinning so many stress-filled plates, the mental and spiritual part of ourselves is going lacking…which then circles back to an unhappy body. Stress hormones play into poor sleep which plays into more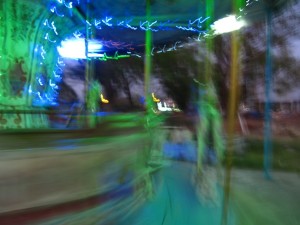 stress hormones which play into hormones designed to push us to more starch and sugar which plays into…… well, it's a mess!
Did you ever say "Stop this stress-go-round, I want to get off!"?
Are you experiencing a dark existential ennui?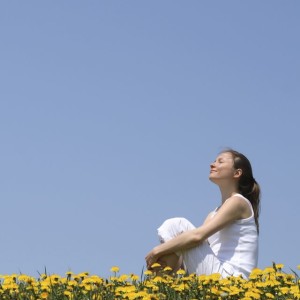 If there is a sunbeam shining right now, make sure to head for it! Take a 20 minute walk in the sunshine every day that you possibly can. Breathe in that fresh air. Look for things you have not noticed before. Something seen. Something heard. Something felt. Something smelled. Even this most basic exercise helps on all aspects of the health triad.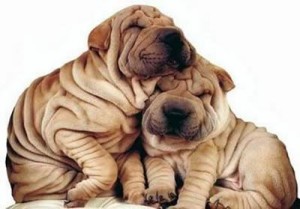 Breathing helps, too! Not the everyday kind. The stop for a minute and take slow breaths kind. See, our over-active minds are hard to shut off even during a walk – hence the idea of noticing new things – so five methodical breaths are a great way to cleanse the mind, stop the stress-go-round, and lower the anxiety level.
You know the drill:
1. Stop everything
2. Close eyes
3. Drop shoulders
4. Inhale slowly for a count of five
5. Let the air circulate inside of you for a count of five
6. Slowly exhale through your mouth for a count of five
7. Repeat four more times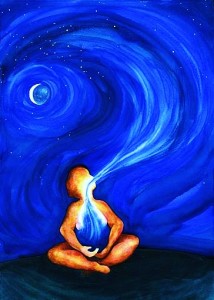 Concentrate ONLY on this procedure; if another thought drifts in then gently release it. Concentrate on the feel of the air coming into your body. Imagine it swirling around inside you. Feel the release while you exhale. Mindful breathing can be a beautiful, life-saving thing. Try it right now. Whew…I just did, and the release is just amazing!
Another way to shift our mental and spiritual focus away from the negative can be through being a part of what I have named a Tapestry Group. I am facilitating a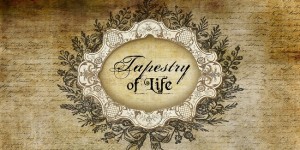 Tapestry Group at our church. It is an easily replicated concept you may want to try yourself. The name of this group reflects the thought that each one of us is a part of the larger Tapestry of Life; that each one of us provides a meaningful thread to this tapestry; that the color of our thread may change over time; and that the threads of others are woven along with our own to create the rich and beautiful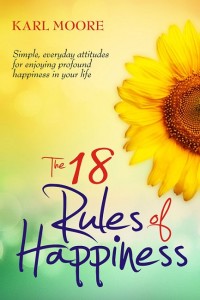 tapestry we call Life.
Our purpose is the sharing of experiences, reflecting on matters or topics of the day, expanding or clarifying our view points, learning from others, and supporting others and ourselves through the exchange of ideas and thoughts.
At our last monthly meeting, I shared four talking points taken from a book by Karl Moore entitled, "The 18 Rules of Happiness: How to be Happy." His first four "rules" provided a great resource for reflection and sharing. To paraphrase his book:
1. Stop the pity party; self-pity eats up everything around, except for itself. Elsewhere, I recently read that we have 60-70,000 thoughts each day; while some are not that significant, others may color our whole day. So, stop the negative thoughts and go to rule #2: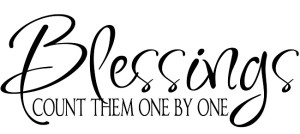 2. Be grateful. Well, sure, we're thankful that semi-tractor trailer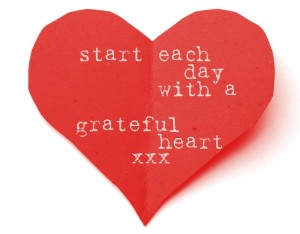 missed hitting us on the interstate, but on a daily level—moment-to-moment—we need to be grateful. I have heard of people keeping a gratitude journal whereby they make daily entries, morning or evening, for their items of gratitude. You've heard of that old hymn that goes, "count your blessings, name them one by one"? There's a lot of truth in this process as counting our blessings— mindfully reviewing the positive in our lives—can create a mind-set shift, a general re-focusing on what is important, and a re-framing of how we view what's on our personal plates.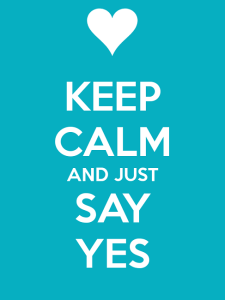 3. Open yourself to selectively saying "Yes" more. I know, I know; aren't we supposed to learn to say "No" more….I mean, we are being stretched too thin, right? Well, sure, but some of us have gotten too good at saying "no" and have shut too many doors, shut out light, shut out life. There are random twists in life and unexpected opportunities that come knocking that we need to seize. Sometimes it's even easier to say "yes" because you participate in a positive flowing forward instead of saying "no" which goes against the flow of life. You be the judge; say "yes" to good things that may be unexpected and that can open up a positive flow in your life.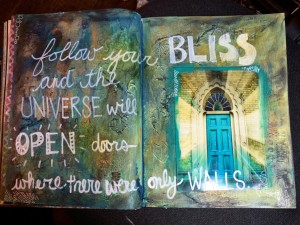 4. Follow your bliss. This is an idea originally from Joseph Campbell. I remember an example of bliss in my students as they practiced what they learned in the classroom and became hands on caregivers to real patients. Their eyes lit up! They couldn't start their clinical rotations soon enough! The joy poured out of their very beings and flowed around and caressed their patients! Time flew by! Bliss is something money can't buy. What is your bliss? Probably everyone knows what needs to be done to be happy, but few are brave enough to take the steps to do it. Follow your bliss.
Get a room full of people to reflect and talk about the first four rules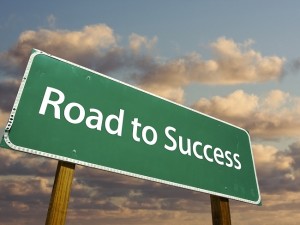 of happiness, and you will have a room full of refreshed folks who have a new perspective on life; who have shared and received inspiration; and who have said "Yes" to an opportunity to get outside of themselves, engage with others, and who shared their bliss!
Consider being a part of or forming a Tapestry Group. We were designed for health, and we were designed to be social beings.
There's a reason for all of it!
Blissfully-
Deidre