If you don't live in a larger metropolitan area, then access to the cool and healthy stuff is left to navigating Amazon. Even if you are lucky enough to live near a Costco or a Whole Foods store, you are stuck with Costco's unpredictable selections and Whole Food's elite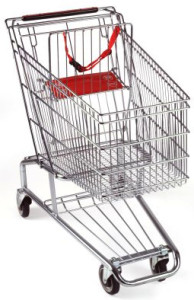 pricing.
What to do?
Well, this spring another website did what I am about to do, and that is share good news!
Don't we love to do it?
Like a great recipe for Watermelon Salad I will soon be passing on to you. The checkout lady at Hyundai of New Bern had a watermelon on her desk which caused a comment from me, which caused her to share a recipe with great enthusiasm, which caused me to fix it for my family, which caused rave reviews by all, which caused me to want to share the recipe with you—soon.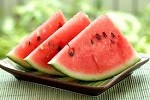 Next post.
But FIRST, let's solve the healthy food and healthy body products shopping problem! There is an answer to our pain! I have been trying out this resource since the spring and have nothing but raves about Thrive Market. Costco-meets-Whole Foods-AND Amazon – but BETTER! How about saving money better!? Selection better!? Free shipping better!?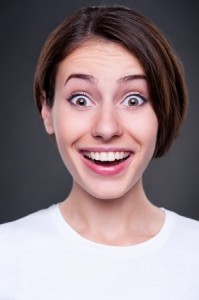 There is so much to like about Thrive Market! When you use the link on THIS PAGE, you will really help sponsor the foodtalk4you.com website! Nothing in the world is free, and maintaining this site does have its expenses – which I have gladly been funding myself—but, working as an affiliate for Thrive Market, we can help cover our website costs.
What immediately grabbed me about Thrive Market was their commitment to giving more people access to healthier choices at reduced costs. It is a membership organization, and they match every new membership with a free membership to a lower income family found through organizations such as Boys a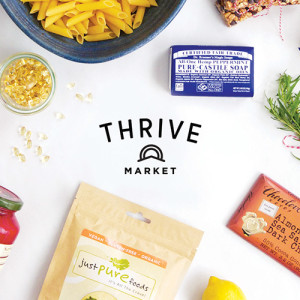 nd Girls Clubs of America.
Another thing I have found is that shopping and finding what I am looking for is so easy. I just love that drop down selection of gluten free, dairy free, Paleo, vegan, etc.!
Have I said "awesome" yet?
Everything they have shipped me has arrived in pristine shape; and perfectly packaged in recyclable materials. I recycled my paper "net" wrappings during Vacation Bible School when they became tree bark for palm trees! Fabulous!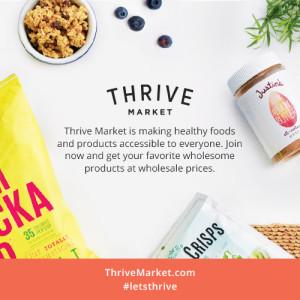 Just today, I have another favorite thing about Thrive Market! They just sent me a refund for a certain item that was out-of-stock, along with profuse apologies, AND a 25% off code to use on my next purchase! Stupendous customer service! That was a first for me!
I think you will enjoy finally having a place to shop for the better choices! Thrive Market has a great and growing selection to choose from and everything is easy to find. Give it a try by clicking on the link provided below so you, too, can Thrive!
Just about every food item I have shown you on this blog is available through Thrive Market!
In health-
Deidre