If by recent post we have inspired you to take in the "pulse of life" at a local nursery, maybe you are wondering how so many people are gushing with optimism and hopefulness? How can holding a little six-pack of plants instill such anticipation and confidence? Are there bigger lessons for us to absorb and to apply in other aspects of our lives?
How does the gardener approach … well, gardening?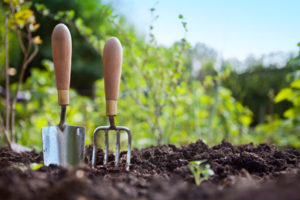 Soil prep. This step is essential for a plant to thrive. Can't grow in rocks. Think about it. Are we expecting our bodies to thrive while we 'plant' them in rocky soil filled with added sugars, unpronounceable chemicals, or ingredients that are incompatible with digestion?
Plant selection. What's the goal for the plant? Beauty, crop yield, or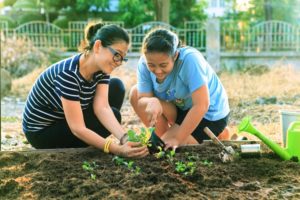 an attractiveness to butterflies, bees, or hummingbirds? What are our goals? What is the effect of our actions today? Are we being true to ourselves? Are we adding beauty, yield, and attractiveness to the world around us?
Care. This is where the "Gardener's Promise" comes in. The gardener knows, by doing the right things consistently, the results will come … in time. Water. Pull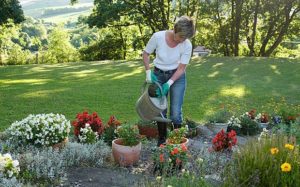 a few weeds. Prune as needed. Fertilize regularly. Repeat. Repeat. Repeat.
Will the desired results come in a day… a week … or even a month? Often not! Why do we expect instant results for ourselves?
One kind word to an unfriendly acquaintance will not yield a bosom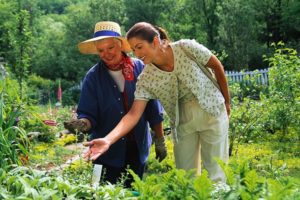 buddy. Relationships are built over time. Generally, a consistent effort to reach out in friendship will break down barriers.
Launching any self-improvement program will need careful and patient tending as well.
Case in point. I wanted to build upon my at-home exercise efforts which always include 2 minutes of daily planks and Super Brain Yoga with Power Poses. I started going to a gym in January that features a 30-minute circuit, along with its other activities. Twice a week. Like clockwork. Hadn't gotten a swimsuit look; but if I skipped, I could tell a difference.
I wanted more. More results. Is it possible to really have a tighter tummy? I've seen videos about grannies who have turned things around. Why not me?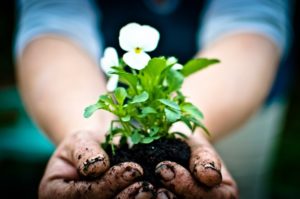 Time to apply the "Gardener's Promise." More sunshine (more effort and a wider variety of exercises), fewer weeds (sugar and carbs), better fertilizer (fortified protein shake for lunch), and patience. If you are doing the right things, keep at it day-by-day, and the results will come.
My morning plank routine is now twice a day. I have added 15 minutes of cardio before hitting the machines and doing other exercises. Still not ready for that swimsuit quite yet.
But I am standing taller. I am stronger. When my abs hurt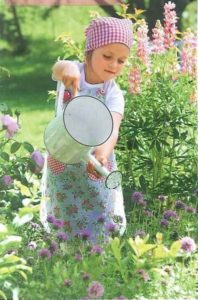 a bit the next day, I know that I am making a difference. Some recently acquired winter bulges are disappearing.
I am remembering the "Gardener's Promise."
Happy "gardening"-
Deidre
PS- Cardio exercise today will be 5 minutes longer. Smoothie already enjoyed for lunch. (Primal Protein, frozen cantaloupe, frozen banana, ground flax seed, collagen hydrolysate).