A svelte model, I am not.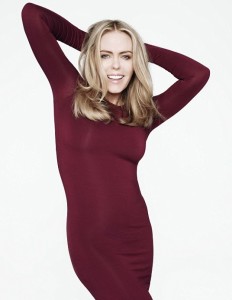 One to turn heads in spandex, no.
Worth a second look fully clothed….maybe.
I just know that I want tighter abs and stronger back muscles. My poor chiropractor has to re-assemble my lower back every month, and it never seems far away from "going out." Then, there is the flat tummy thing. After two babies, each weighing over 9 pounds, those lower regions have been stretched to kingdom come! Even returning to my pre-pregnancy weight back then never gave me "abs of steel"!
Coupling these two needs with my application of recent advanced studies in habits, I have made fantastic progress!
A little history, first. The whole idea of doing planks was brand new to me. I thought we just walked on planks of wood…it's called flooring; but, my fifth period junior boys were showing off to each other their prowess at doing planks. Students taught me things all the time; this was cool! I was eager to learn!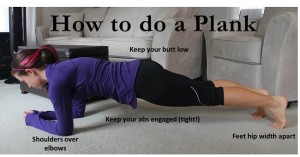 It seemed simple enough: get down on the floor, face down, with body touching floor only at the elbows and forearms and toes, and stay there a minute. The two boys who were having a plank-off seemed to be having a tough time after about 30 seconds. Their whole bodies seemed to tremble at the 45 second mark. They were wiped out after a minute.
One boy hung back, not wanting to participate. Seems he boasted he

could do it, but just not in front of everybody. Wise chap.
Needless to say, Mrs. Edwards went home to try it out for herself…in private…away from photo sharing students who would have lit up Facebook with embarrassing pics of their teacher. That was over three years ago.
Sure enough, seemed like I had found yet another exercise I couldn't do! I played around with it every now and then, making it easier by bending my knees and cutting the work load in half. Still…I naturally did not master it because I did not consistently do it. And…it was a little boring!
But there was some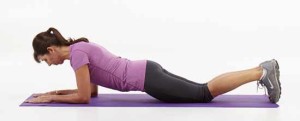 thing intriguing about this exercise. I kept reading about it and watching it on videos. "Great exercise for core strength!" "Perfect for those efficient 10 minute workouts!"
Ten minute workout? That's me!
So, ok. A little here….a little there…once a week….twice a week…every few days…. Is it any surprise things were still no good? I decided that, sure as I want to become a better writer, so I needed to write every day; I needed to do this (and other exercise) every day as well, if I wanted to see progress.
If all I could do was a half-plank for 15 seconds, then fine! Who does not have 15 seconds? So I did 15-second, half-planks every day. Period. No skipping. Naturally, as I got stronger, it was easy to extend my time to 30 seconds. Every day. Then 45 seconds; then a full minute!
But that was a half-plank, so I moved on to a full body plank: only elbows/lower arms and toes on the floor. I followed up full-minute half-planks with a 15-second full plank.
You can imagine how this is going to play out. From 15 seconds to 20…to 30…to 40…45…50…a full minute! Wow! What elation! What happiness! I did it!
Then I learned about straight-arm, full-body planks! You got it! Right now, I do: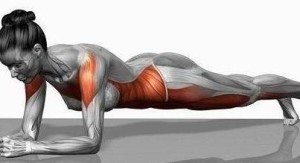 A full-body elbow-toe plank for a minute
A half-plank for a minute as a rest, then do a straight-arm plank for a minute!Three minutes of plank-ness! ME! Non-exercise-y me!
And you know what? That straight arm plank so looks like the starting position for a push up…..!
Always wanted to do push-ups……
Maybe I'll start on my knees with those….
Whatever you are trying to accomplish remember to:
1) break it down to a manageable, easily repeatable task that takes just a little time, knowing that what you are doing is right, and will pay off in time, and
2) show up every day to do it!
When doing a teensy good thing, it is easy to do!
But it is also easy NOT to do, as well…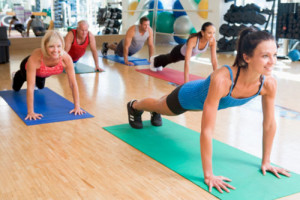 If you miss doing your 15-second plank today…no harm? People who succeed would tell you that, yes, there's harm in not doing it. The world is full of people who do not succeed. Their teensy little things just do not get done. It's easy to do and equally easy not to do! As a result, they reflect that daily choice just the same way those who do that teensy little thing also reflect the result of their daily choices.
I chose to do a plank. What do you want to choose?
Deidre Edwards, "Planker" Extraordinaire!
Disclaimer: The information being discussed in these blogs is NOT intended to replace a relationship with a qualified health care professional. Foodtalk4you blogs endeavor to empower people through the exploration of publicly available resources of information about human anatomy and physiology, and how different foods affect the human body. Readers should seek the advice of their qualified health care providers with any questions about their medical conditions or health status before attempting any dietary, exercise, or lifestyle changes.