Getting so ready for The Plan that I've practically started it already!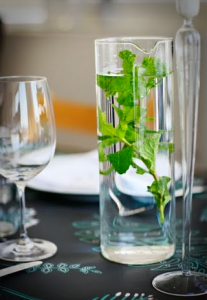 I almost reached for a beverage tonight that would only have added sugar to my blood stream, so I grabbed the big pitcher full of mint water instead! That was a major victory for me!
So, what's for breakfast tomorrow?
There are two approaches:
Something with eggs or a smoothie.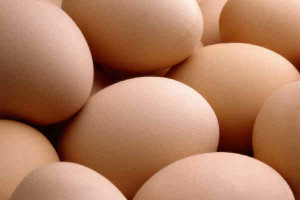 My personal favorite is a Big Scramble: Two eggs whipped up with salt, pepper, and a splash of unsweetened coconut milk, (So Delicious is the brand I use) poured into the pan in which I have already re-heated some left-over zoodles or cooked some minimally-processed sausage, along with some sautéed mushrooms. Basically, any non-starchy vegetable will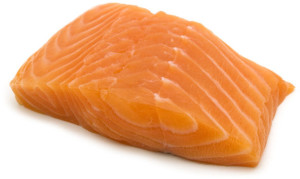 do. That's where variety comes in. Sometimes I will reheat some left-over salmon along with some leafy greens before adding the egg mixture. Other times, I will pan fry some okra first as a side dish to the eggs. As long as there is a veggie in there somewhere. Spices also create variety. Penzy's spices has a Bavarian Seasoning that I just love to add to eggs. Sometimes it's their Mural of Flavor seasoning. Any way you cut it, that's a nutrient-dense meal that will last for hours and not cause blood sugar spikes.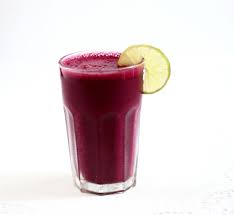 Smoothies are perfect for breakfast or lunch. My previous article on smoothies will give you a start. If you are blessed with the mother-of-all-blenders: the Vita-Mix (oooo-ahhhh), then the sky is the limit! My daughter has access to one and she is whipping up smoothies with beets and carrots; but a good quality, general kind of blender (like mine……) will probably do best with ½ cup of fruit, a couple handfuls of greens, whey protein, some fluid, ice, and sweet spices.
Note to self: Ask Santa for a Vita-Mix!
What's for lunch?
Smoothies are transportable in wide-mouth mason jars which can be taken to work, kept in the refrigerator, shaken up, and enjoyed at any time.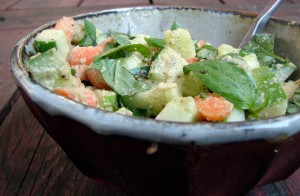 Lunch can also be a giant salad. My favorite greens actually come from Sam's and are Taylor Farms Organic Power Greens Kale Medley of baby spinach, kale, chard, and carrots. Cooked, served raw in a salad, or blended in a smoothie, these greens really do the job! So tasty!
What goes into the salad needs to be nutrient-dense and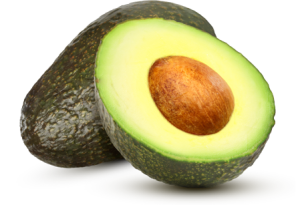 non-starchy. We are not talking pasta salad here! Good fats are essential for a better balance of omega 3s to omega 6s. (We generally get way too many omega 6s in the Standard American Diet.) Avocado is stellar in that department along with olives, olive oil, and crunchy nuts.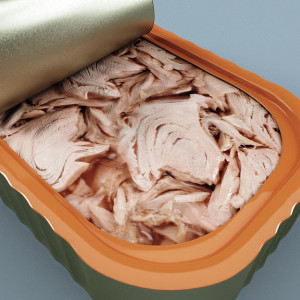 So what else? We need some protein! I usually grab whatever left-over meat I have and add that sliced or chopped to my salad, or use some canned tuna. After that, you can add salt, pepper, and avocado oil to call it done, or you can expand with carrots, mushrooms, bell peppers, tomatoes, cucumber, and perhaps a small handful of berries…. Go for the colors; the more, the better! The dressing can be as simple as avocado oil only, or balsamic vinegar only, or olive oil and vinegar. Just none of that creamy stuff from a bottle made from who-knows-what and has a highly processed "Frankenoil" at its heart.
The basic rule?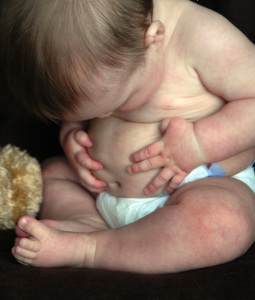 Eat until you are full! Personally, two eggs are fine for me at breakfast, but some people need more. Do not leave a meal hungry. When I make a smoothie, I usually have leftovers that will be my go-to snack later in the day. Eat enough protein and non-starchy veggies at dinner to fill you up!
What's for dinner?
Protein, non-starchy veggies, and good fat. Nothing is breaded—we will learn about gluten-free breading later. Just wonderful meat, poultry, fish, or seafood. Grill something; so easy to do this time of year!
Stir up some zoodles with pesto, steam some broccoli. How about some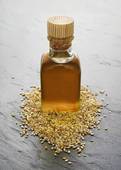 baby greens in olive oil, avocado oil, or coconut oil?  Sauté some Brussels sprouts in olive or avocado oil, season, then finish cooking by steaming on low with a lid on the pan. For a special treat, finish your veggies with some toasted sesame oil! Yum…I could drink that stuff!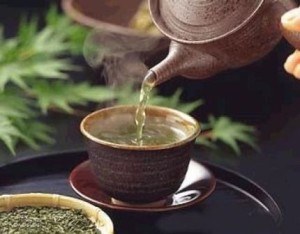 Speaking of which, what's to drink?
During the initial ten-day detox phase of The Plan: Anything with no caffeine, alcohol, or added sugar. That's why the post on flavored water the other day. Herbal teas make delightful hot or cold beverages, as well.
Snacks?
Is it possible to be hungry between these meals? Well, once in a while I am, so here are some options that work for me:
– Left-over smoothie
– Hard-boiled egg
– Small handful of crunchy nuts
– Sliced avocado with lemon pepper
– Spoonful of almond butter
After the 10-day detox period, a piece of 70% or greater dark chocolate! Oh, yeah!
Tomorrow, I will describe how to turn an average nut into something that is easier to digest and allows for better absorption of nutrients: Crunchy Nuts.
Here's to giving our bodies a rest from the constant assault of artificial ingredients. A time to re-set our metabolism and digestion. A time to heal from inflammation-causing foods.
Talk to you tomorrow!
Deidre
Disclaimer: The information being discussed in these blogs is NOT intended to replace a relationship with a qualified health care professional. Foodtalk4you blogs endeavor to empower people through the exploration of publicly available resources of information about human anatomy and physiology, and how different foods affect the human body. Readers should seek the advice of their qualified health care providers with any questions about their medical conditions or health status before attempting any dietary, exercise, or lifestyle changes.