New Bern, NC — Even non-sports fans such as moi, (myself), can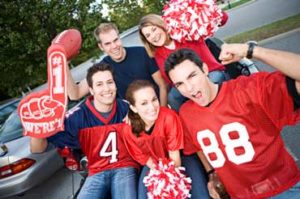 enjoy a big game, final tournament, or the Olympics, (YES!), every once in a while. What's a big game without big game food? Can the words, 'big game food,' even be uttered by someone trying to, "Do my body good," at every turn?
If you have the idea converting everything containing flour, (pretzels, pizza, or brownies), over to a gluten-free substitute will somehow magically make you healthy, think again. Going gluten-free can be one of the biggest rabbit holes we can fall in.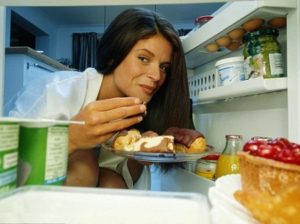 Wonder why that weight is not melting away after holding back on gluten? It's probably because you have a cupboard full of gluten-free equivalents. In other words, you are still eating pretzels, pizza, brownies, pasta, cakes, and cookies. That's a lot of carbs, folks.
But what about Friday night pizza? What about the Super Bowl? Isn't there a better way to do pizza besides just getting the local carry-out's gluten-free version?
YES!
You're going to laugh when I share with you how I found this.
Shopping at the grocery store always seems to be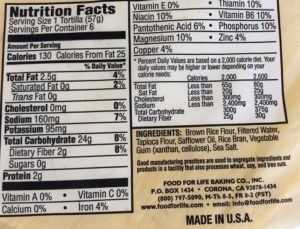 done in such a rush, you know? I was hastily scanning the gluten-free frozen foods section when I spied what I thought was frozen thin crusts for pizza. A quick read of the very short ingredient list passed the test for no chemicals or high fructose corn syrup. Okay. Grab it. Done. Out of the store.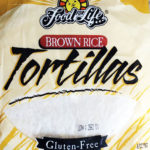 Upon closer inspection, these were VERY THIN crust objects. Heck. They were tortillas! Geez.
But maybe I was onto something…
Only 24 grams of carbs and no sugar? Eureka! It's always been the sauce and toppings that called me like sirens from the deep anyway, so here we go!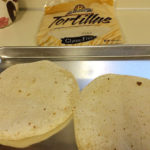 Prep the baking pan by smearing some olive oil on where the tortillas go and let them thaw.
Pre-cook any desired meats. I sautéed free-range ground beef and turkey, and some ground Italian sausage. My one nod to chemicals was in the few slices of turkey pepperoni.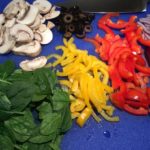 Prep an assortment of vegetables. I used purple onion, red and yellow bell peppers, mushrooms, baby spinach leaves, and olives. Use your imagination- colors and textures abound!
Then assemble. If not using homemade pizza sauce, I always turn to Classico Brand Traditional Pizza Sauce because it has just a few ingredients and no HFCS.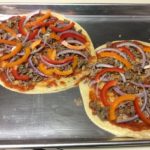 Sauce. Meat – if using. Onions. Mushrooms. Olives. Spinach. Cheese.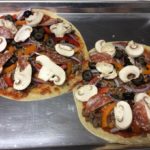 Bake in a 400 degree preheated oven for 10-15 minutes or until the cheese bubbles.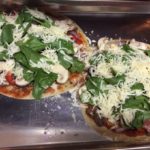 Yum!
This pizza may need to be eaten mostly with a fork, but the experience and taste was definitely a pizza experience.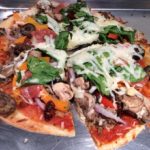 Maybe this paper thin crust pizza will become your go-to big game or Friday night treat. It has for me!
Now, who is playing in the Super Bowl? Ah, yes! Justin Hardy, who graduated from West Craven High School, where I taught!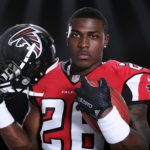 GO JUSTIN!!
I will be rooting for the Falcons!
Just sayin'.
Deidre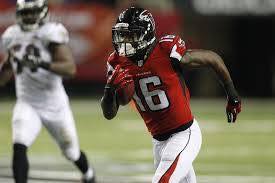 Disclaimer: The information being discussed in these blogs is NOT intended to replace a relationship with a qualified health care professional. Foodtalk4you blogs endeavor to empower people through the exploration of publicly available resources of information about human anatomy and physiology, and how different foods affect the human body. Readers should seek the advice of their qualified health care providers with any questions about their medical conditions or health status before attempting any dietary, exercise, or lifestyle changes.