Looking for an open-eyed tool to turn down the inner stress levels? I mean, mindful breathing requires closed eyes. Meditation, again, is a closed eye thing. All great tools, mind you; but sometimes I want to have my eyes wide open with my mind tuned into something totally different that is, at once, fully engaging my senses but not contributing to added stress. Even relaxing on the back porch is great, but sometimes I see weeds to pull or flowers that need watering, you know?
Help! What to do?
I have an answer that may help you. It has been a life-saver for me this week! It is akin to comfort food, but without the calories, sugar, fat, guilt, or health consequences. Deep down comfort that hails from our childhood.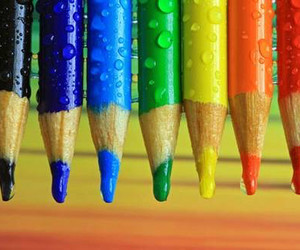 Remember sitting down with a brand new box of crayons and a cool coloring book? I will never forget moving up to that 64 color pack of Crayola wonderfulness!
Through the years I have often thought that certain days would have been perfect for reliving those moments, but with adult pictures and maybe quality colored pencils!
Well, why not?
Last week, Parade magazine featured an article on a growing trend for adult coloring books! Vaguely aware of this smart return to adult coloring needs, I read with relish about resources now available to answer that inner desire to focus not on learning the latest technology or social media app, but to just apply color to the page!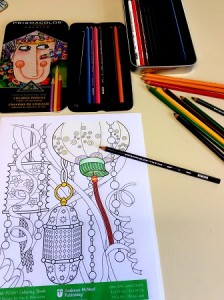 They even have a free resource at Parade magazine where you can download and print a few sample pictures and designs to get you started! After a trip to Michael's with a coupon for 25% off entire purchase, I returned home with my new set of 24-count colored pencils! I started to give life to a pretty picture of paper lanterns, streamers, and dangling beads!
Right now, my coloring station is easily accessible on an open space of the kitchen counter. It has become a favorite spot to start my day – after doing planks – and my new way to finish my evening winding down process before bed. It's amazing what just five minutes of coloring can do for one's mind and spirit.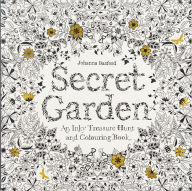 There is no multi-tasking with applying color to paper. There is no halfhearted or distracted effort here, coloring gently requires our full attention. The only thing I am thinking about is applying the chosen color to the paper in a way pleases me. It is completely engaging, yet unstressful in nature. It's like meditating with your eyes wide open!
There are repetitive patterns available such as paisley prints or mandalas, and there are pictures for adults as well such as "The Secret Garden." The Parade link will give you a variety to choose from so you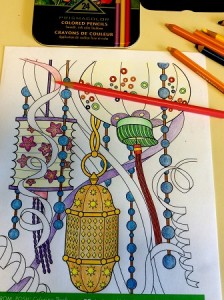 can experiment with the coloring experience before actually buying a full book.
Crayons, markers, pastels, or colored pencils- it does not have to be complicated. Certain markers may bleed; crayons quickly get rounded points- that's why I went with colored pencils.
Another calming effect with this coloring activity is that it enables you to organize and put order to the page. I have seen and heard of people who rely on jig saw puzzles to help them to have a sense of putting their lives back in order during or after stressful or traumatizing events. With coloring, I think the therapeutic power is magnified because there is also a creative process going on. Rather than piecing together a picture someone else created, you are giving color, life, order, and beauty to something to which you actively contributed.
If you can give life, color, and beauty to a printed design, then maybe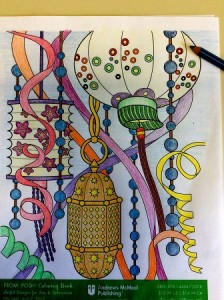 you can do the same in a certain area of your life? In any case, you will leave from the coloring experience much more relaxed and with a stronger inner calm to either face the day or to ease into a restful sleep.
Make sure to click on the subscribe box so you can get an email reminder when a new post is up.
Book update! I am aiming for a fall release this year, paired with offerings for seminars on wellness! There is a lot to coordinate, but it is an exciting process and a real growth curve! Every week I meet people who come to me seeking advice and direction about their issues for mental, physical, and spiritual wellness. My goal is to help. I do not claim to have all of the answers, but I hope to encourage people as they head in a better direction with pointers for success along the way!
In health-
Deidre
Disclaimer: The information being discussed in these blogs is NOT intended to replace a relationship with a qualified health care professional. Foodtalk4you blogs endeavor to empower people through the exploration of publicly available resources of information about human anatomy and physiology, and how different foods affect the human body. Readers should seek the advice of their qualified health care providers with any questions about their medical conditions or health status before attempting any dietary, exercise, or lifestyle changes.