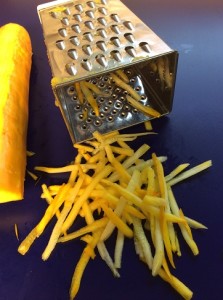 Eating well does not require all kinds of gadgetry so don't let a limited supply of "things" hold you back from enjoying the wonders of non-packaged foods.
I will be frequently referring to "zoodles"—my "go-to" for non-starchy noodles, and they can be created many ways. Please see my previous post here to learn more about using zoodles. With farmer's markets brimming at the seams with all kinds of summer squash, what better time to make zoodles?
A simple hand grater will not give you luscious long strands of zoodles but most people have one in their kitchen supplies and will give them some semblance of a short noodle.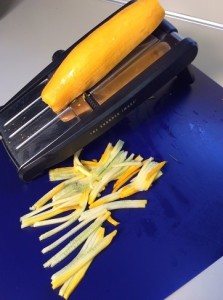 Using a micro-planer will result in zoodles; but using one really scares me even with using the vegetable gripper provided—which is lost somewhere in my kitchen.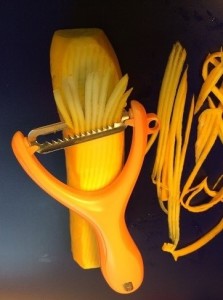 A safer approach is the julienne peeler which is easy to use and makes nice zoodles. It is one piece and easy to clean up.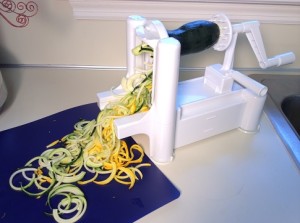 My favorite tool, however, is my spiral cutter which results in fun-to-make, fabulous zoodles. Get the kids involved and you'll be sure to have little zoodle eaters who won't even mind eating veggies!
So, figure out how to make "zoodles" for there will be many opportunities to do so in The Plan!
Deidre
Disclaimer: The information being discussed in these blogs is NOT intended to replace a relationship with a qualified health care professional. Foodtalk4you blogs endeavor to empower people through the exploration of publicly available resources of information about human anatomy and physiology, and how different foods affect the human body. Readers should seek the advice of their qualified health care providers with any questions about their medical conditions or health status before attempting any dietary, exercise, or lifestyle changes.