I have two recipes for you that will fit both into the detox phase, (gluten, grain, dairy, sugar, and caffeine free); but also into the overall life plan of being gluten free.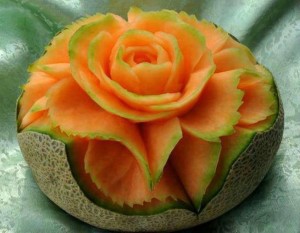 First, I created an awesome smoothie combination which resulted in one of my all-time favorite blends of flavors just this past week after discovering mini melons at the fresh produce stand!
Here it is:
Melon-Mint-Coconut Smoothie
In blender put:
4-5 cubes ice
20-25 fresh mint leaves
¼ cup unsweetened shredded coconut flakes
1 peeled, seeded, and cut up mini melon – they are the size of a baseball and have light-colored flesh
2 scoops of whey protein
Big handful of greens – I used that mix of baby kale, chard, spinach, and carrot from Sam's
Few drops of vanilla extract to taste
A pinch of salt, if desired
A sprinkle of cardamom to taste
Enough unsweetened coconut milk to make things flow
Blend. Pour. Enjoy.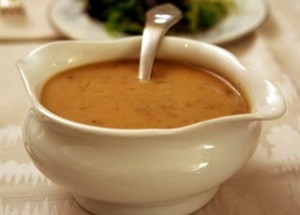 This was enough for now and later!
Being gluten-free created a bit of a vacuum in terms of gravy. You know…good ol' gravy? That was until I read a recipe in Penzeys' catalogue last year! Oh, it looked and sounded so good! Could it really fill the bill? Well, I gave it a crack and, lo and behold, it really did the trick for me, was so easy to prepare, reheats well, and I usually keep some frozen.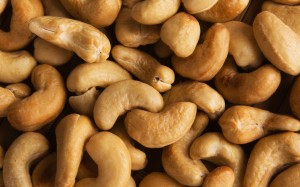 Behold, Cashew Gravy:
Cashew Gravy
Ingredients:
3 tbsp extra-virgin olive oil
3 large onions diced
¾ cup cashew butter (You can buy this nut butter found next to peanut butter at the store, or you can make it yourself by grinding cashews in the food processor- that's what I do.)
½ cup wheat-free tamari
2 ½ cups water
¼ tsp. pepper
¼ tsp. ground sage or Penzey's Mural of Flavor
Method: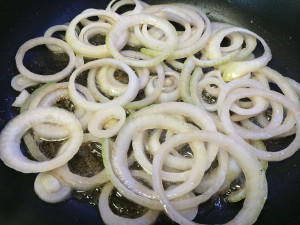 Heat oil in large skillet over medium heat. Add the onions and cook until caramel in color, about 20 minutes, stirring occasionally. As the onions become browner, stir more frequently. Add the cashew butter, tamari, water, and spices and cook until heated through.
Place in blender or food processor and blend until smooth. Be careful with blending as hot liquids tend to foam up—fill only halfway.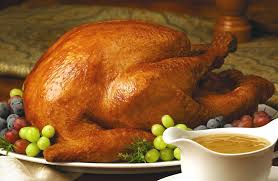 I have used this gravy on beef, turkey, and lamb. It would also work with chicken, I am sure. So if you feel like pouting because you don't have a bun to go with that burger, don't! Use some of this luscious gravy and the others around the table will get jealous! With this good gravy, I don't even want a gluten free bun— just too much bread (read carbs). Makes me want to run to the store to get some extra onions s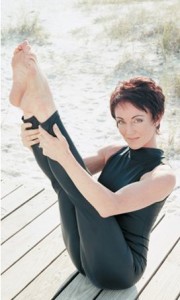 o I can replace my gravy stock!
Speaking of running….How is exercise going for you? Have you tried any slow-motion squats? I am expanding upon my newly formed habit of doing a bent-knee plank during coffee brewing time, (my husband is still drinking coffee), and have added 6 slow squats this morning.
While waiting for the last of the brewing to finish, I added arm circles but with a twist. I learned from doing T-Tapp exercises (more on those later) that a big change in arm dynamics can come about with just a turn of the palm. Instead of arm circles with palms down, turn your palms up facing the ceiling and bring your arms as far back as comfortably possible! Really cool!
For standing exercises like this, according to T-Tapp, the proper stance is feet shoulder width apart, knees slightly bent, tuck pelvis in, suck tummy in, shoulders back! Really works for better posture and general body dynamics.
The also works with progressive arm "flaps" where-by you pump your out-stretched arms at your side with palms up. Start by standing with arms straightened out as if you were making the letter 'T'. Bring arms as far back as you can comfortably with palms up. Lower your arms just a third of the way down for 6-8 reps, then continue lowering and raising them about two thirds of the way down for 6-8 reps, then bring arms all the way down your side and back straight out for 6-8 reps. All done with palms facing up! I loved returning to this old exercise.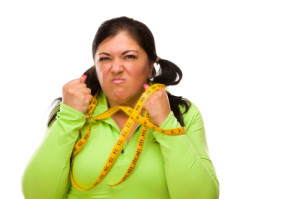 A gentle wake up and body activation all done while the java was brewing. Such a schedule is easier for me to maintain because that time is a fixed allotment every morning; it's already there to make use of without scheduling something special later in the day.
Hope you enjoy these recipes and exercises! If you have any questions or comments, please do so below, and remember to share your success with others! You are doing great!
Deidre
Disclaimer: The information being discussed in these blogs is NOT intended to replace a relationship with a qualified health care professional. Foodtalk4you blogs endeavor to empower people through the exploration of publicly available resources of information about human anatomy and physiology, and how different foods affect the human body. Readers should seek the advice of their qualified health care providers with any questions about their medical conditions or health status before attempting any dietary, exercise, or lifestyle changes.