Last night's half-serving of smoothie held me so well that I wasn't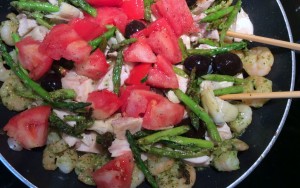 even hungry for breakfast at all, so I didn't eat until lunch and enjoyed a crouton-free chicken salad mixture on a salad with tomato, cucumber, and bell pepper at a favorite local restaurant. Salt, pepper, and a splash or two of balsamic vinegar were all that was needed on top. It was so satisfying and I still have a bit of the chicken left over for later. Dinner tonight will be leftovers from last night's shrimp, chicken, asparagus, artichoke heart, and olive sauté served over zoodles.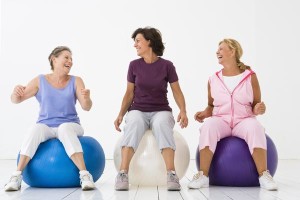 Years ago I read an article, probably in the Reader's Digest, describing the merits of exercising slowly. For instance, if you are lifting weights to exercise your biceps (arm curls), instead of going at things quickly and trying to get as many repetitions, (reps), and sets done as possible, the better method would be to do the movements very slowly and do fewer reps. Why? Well, that article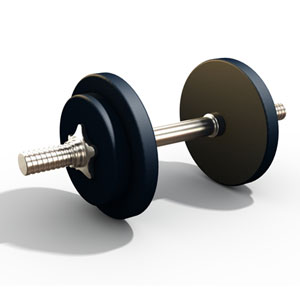 and others that I am reading right now suggest, in moving a weight slowly, more muscle fibers are called in to get the job done. Try it. Flex your elbow holding a modest weight (3, 5, or 10 lbs.) and do it five times fairly quickly. Should be not a problem. You could go on for quite a few reps. Now, using that same weight, flex your arm very slowly taking a count of 10 to get to the fully-flexed position and then slowly extend your arm taking a count of 10 to get almost fully extended. Repeat for a total of five times. You should certainly feel the dramatic difference that slow movement creates!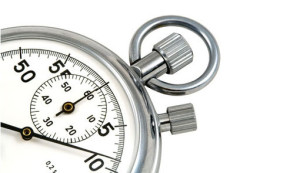 What I am studying now indicates, shorter, slower workouts are much more effective—to the point that they only need to be done 10 minutes ONCE a week. That 10 minutes will not necessarily be a walk in the park; doing slower exercises can and should be a challenge. If 5-6 reps doesn't tire you out, then the resistance needs to be increased—that's the weight. If you can hardly complete the 5 reps, then maybe you need to start at a lower weight. Safety is first at all times. If a 2 lb. weight is what you need to start, then that's fine. An extremely short period of intensity ONCE a week is fine by me!
This can all be done at home with weights easily bought at the store.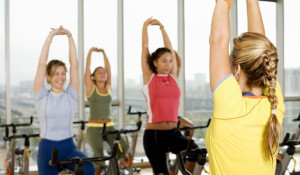 There will come a point when I will need to transfer my efforts to a machine at a gym to help me increase the weight/resistance. But, for now, no daily trudging to the gym; and when I do decide to go to a gym, it will be a brief period once a week. I am learning there are only a few moves that we need to do that will incorporate the major muscle groups which will, in turn, take care of trouble spots, even without addressing them directly.
Remember always to consult a health professional before starting any kind of exercise program. Each one of us has certain limitations, and your health professional will be able to guide you. I am merely sharing what I am doing according to what I have learned.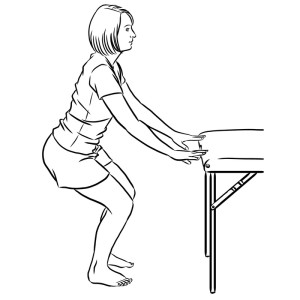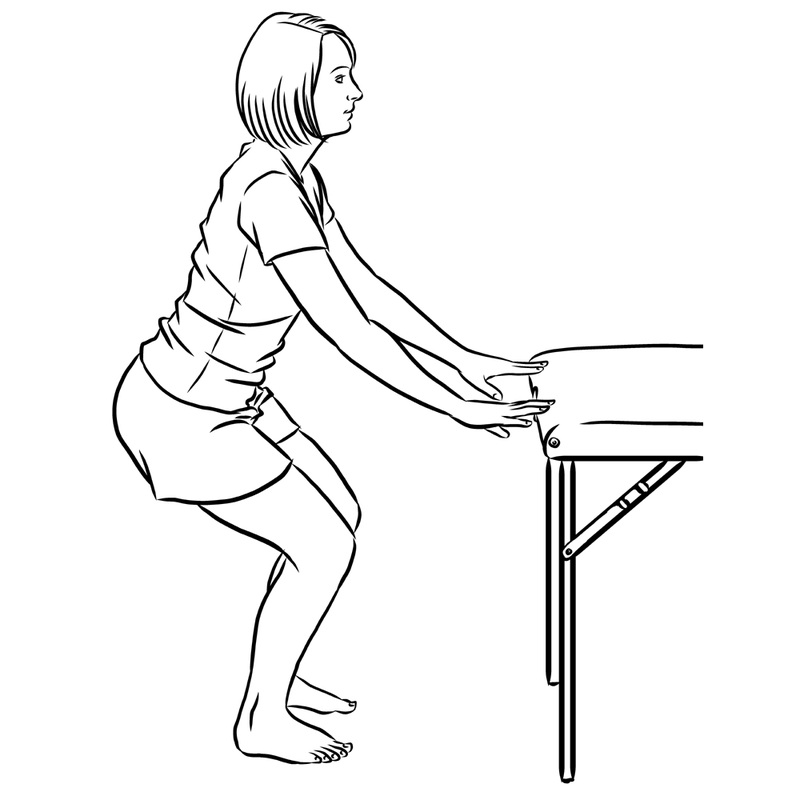 One move that I will cover today is the squat. At first, you may need no weight at all, and in fact, you may need to be near a chair or counter in case you need added stability. Without a weight, a squat is done standing with feet spaced under your shoulders and arms extended out in front of you. Bend at the knee and hip, and as you begin to lower yourself into a sitting position, keep your knees no further forward than your toes. You lower yourself, optimally, until your thighs are parallel to the floor, but that may take practice. Just be comfortable and safe.
So right now, the weight you are dealing with is just yours. Do a few squats at regular speed just to get the hang of it. Now do them slowly: a ten-count down and a ten-count up. It's a whole different game, now, isn't it? Once your own weight does not challenge you for 6 reps, add a modest weight, holding it to your chest with both hands. Notch up the weight when six slow reps no longer challenge you. At the end of six slow reps, the goal is to have maxed-out your ability to do anymore. Not to kill you; but you certainly should know "that was enough."
Remember, Rome wasn't built in a day, and a full series of basic exercises is to be done only once a week. We'll cover another move in a few days.
Off to do some slow-motion squats!
Deidre
(1) Jonathan Bailor, The Calorie Myth
Disclaimer: The information being discussed in these blogs is NOT intended to replace a relationship with a qualified health care professional. Foodtalk4you blogs endeavor to empower people through the exploration of publicly available resources of information about human anatomy and physiology, and how different foods affect the human body. Readers should seek the advice of their qualified health care providers with any questions about their medical conditions or health status before attempting any dietary, exercise, or lifestyle changes.