Let's summarize what we are doing and where we are. We are creating and following The Plan of eating, learning how to do The Moves in exercise, and embracing The Life that will bring us renewed health with each meal and with each day's activities. We are taking ownership of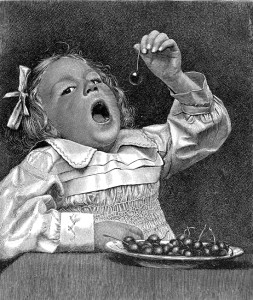 everything we put into our body, realizing that what we have been told in the past about nutrition (whole grain, low fat, high carb, count calories, eat less and exercise more) is probably where our troubles started in the first place.
For the first ten days of The Plan in the detox phase, we've ditched the sugar, dairy, gluten, grains, alcohol, and caffeine! Congrats if you were able to go all the way with this! I had a slip or two, but it's okay; this is something I am doing for no one else but myself! I can live with it!
I truly hope you were able to decrease your dependence on sugar, and that living without constant bread and starches has opened up a whole new world of satisfying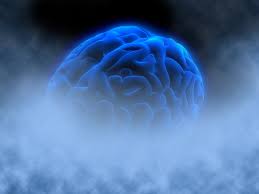 eating.
The point is how do you feel? How are your energy levels? Has the brain fog lifted? Has joint pain gone? Is your belly happy? Are you sleeping better? Have more bounce to your step? I hope so!
Now the detox has ended, clean eating has not! That should be part of your life plan anyway! What is needed now is perhaps a bit of liberality still within making nutrient dense food choices that will "do your body good." We are always looking for ways to cram in as many nutrients (protein, good fats, and veggies) into all recipes.
Having wiped the slate clean and having go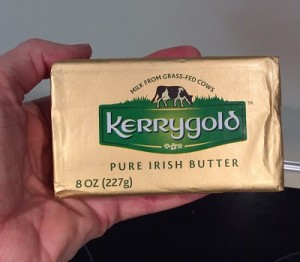 tten reacquainted with how your body functions without food pollution, you can try singular items every few days in order to assess how you react. Easy does it, one thing at a time. Make a small step towards dairy; see if you can tolerate ghee (clarified butter) without experiencing any gastric distress.
This ghee was given to me. I will probably have to order it online. Then use some pure, clean butter made solely from grass-fed cows. I use Kerrygold brand which is available from Harris Teeter. Nothing can add more lusciousne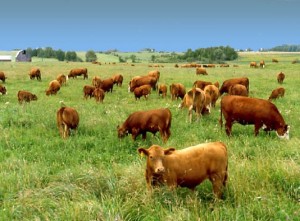 ss to lightly steamed broccoli than some real butter! Oh, my!
If you want to continue into the dairy world, a few days later, try some unsweetened low fat Greek yogurt. The low fat yogurt concept was explained to me this week; usually clean eating never shies away from good fats. Good fats include avocado, extra virgin olive oil, fat from grass-fed meat, dairy fats from grass-fed cows, nuts and seeds, and chocolate. Most low fat products just add sugar to keep that "bliss point" in th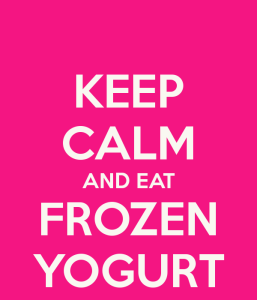 e flavor palate. But non-fat plain Greek yogurt has way more protein in it than full fat yogurt so – Yay! Bring it on! I currently am using regularly available store-bought Greek yogurt; if I had access to yogurt from pasture-fed cows, I'd do it!
Here's what I did with my yogurt yesterday. Is it a pudding? A cold cereal? Or, if slightly frozen, is it ice cream? I don't know, but it is certainly helping me as a nighttime snack and could help others who do not feel like traditional breakfast food.
In Advance –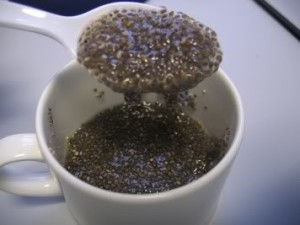 Usually I do this each night after cleaning up dinner's dishes or right before bed – presoak the chia seeds and flax seeds in water. Presoaking these seeds at least a few hours allows them to swell up as they absorb the water. These seeds are a great source of fiber, but to benefit by them, you want the water absorption to happen before they get into you, lest the 'helpers' actually cause constipation by absorbing water in your intestines! These seeds also are wonderful sources of good omega-3 fatty acids and ramp up the protein count whenever you use them. I prepare chia and flax seeds daily not knowing exactly where they will end up- usually a smoothie, as a thickener to sauces, but sometimes like this in a Berry Blend!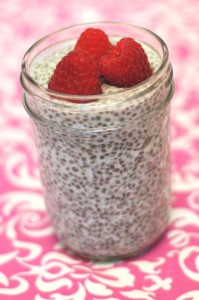 Also a few minutes in advance while you are getting the ingredients together- gradually stir the gelatin into about a half cup of cold water for one minute. If you rush this, trust me, you will end up with weird shapes of hard 'stuff' in your final food product! Gross!
Creamy Berry and Seed Blend
Place the following ingredients in a food processor or blender:
2 – 5+ ounce containers of non-fat Greek yogurt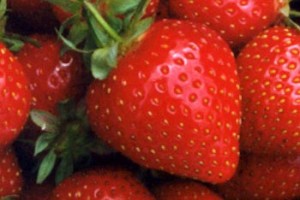 1 cup fresh or frozen strawberries
1 cup fresh or frozen blueberries
Vanilla extract to taste
1 coffee scoop EACH of chia seeds and flax seeds, whole or ground, soaked in 1 cup water
2 Tablespoons of gelatin stirred into ½ cup water for one minute
Blend, blend, blend.
Transfer to a container and pop into the refrigerator for a few hours.
That's it! Today's breakfast consisted of some reheated leftover okra, a bit of leftover zoodles and shrimp cooked in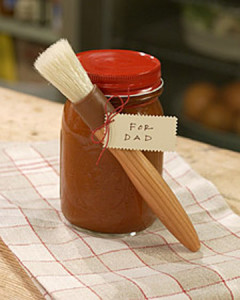 pesto, and for dessert, a bowl of this Berry Blend. Yum!
Next post will be about other high-nutrition options along with a great barbeque sauce recipe that has no sugar in it and is bursting with flavor!
Please subscribe to this blog so you can join our growing community of people who are learning how to get better health one meal at a time. By subscribing, you will receive an email notice alerting you to each new post. Your address is never shared with others. Your comments and questions are always appreciated. For more lengthy or personal comments, you may reach me at foodtalk4you@gmail.com.
Deidre
Disclaimer: The information being discussed in these blogs is NOT intended to replace a relationship with a qualified health care professional. Foodtalk4you blogs endeavor to empower people through the exploration of publicly available resources of information about human anatomy and physiology, and how different foods affect the human body. Readers should seek the advice of their qualified health care providers with any questions about their medical conditions or health status before attempting any dietary, exercise, or lifestyle changes.