As we contemplate turning the calendar page over to a new year, it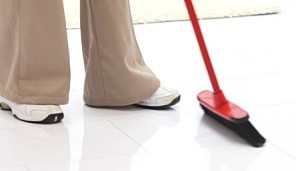 seems so natural to consider what we want to accomplish for ourselves in 2016. Beyond returning to work, beyond picking up the pieces after happy holiday clutter, and beyond the next trip to the market – what are our goals for 2016? Can making a resolution EVER result in triumph? I think so. I know so!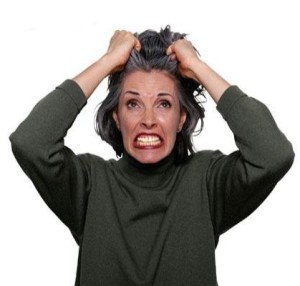 Don't you think it is a commendable thing that we consider turning over a new leaf? Even though resolution making has become almost an empty effort because of poor track records, it does reflect hope in self-betterment.
But taking things from resolution to reality can often seem overwhelming and usually result in feelings of frustration and failure soon after the resolution is made.
That's why I spent considerable time sharing with the readers of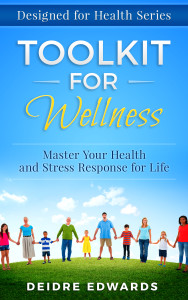 Toolkit for Wellness there IS a good way to create change in our lives. We are all too aware of our 'failure' at fleshing out our resolutions each year, but this need not be so. Exacting any kind of change or additional projects in our lives is best done in small steps, not in giant leaps, and with a solid, measurable plan.
Consider the differences between wishful thinking and successful planning. One big difference is, when thinking of a goal or resolution, we tend to think BIG and very GENERAL: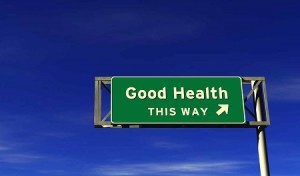 • Lose weight
• Exercise more
• Drink more water
• Eat healthier
• Start my own business
What does any of that mean? Do you have a plan? What does it look like day-to-day? What are the individual daily steps you need to take to get you there?
Before you join a gym, commit to doing home exercises each morning while your coffee brews. Rack up success at this small commitment first. My book gives you ideas and a plan on how to do this.
Take the bread/starch component out of just one meal a day – namely,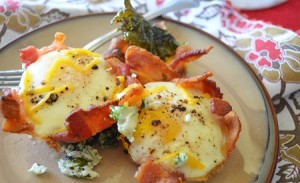 breakfast – and enjoy daily success at feeling better. Add a serving of vegetables to breakfast in the form of a giant handful or two of spinach or baby kale lightly sauteed in a dab of extra virgin olive oil to go along with your bacon and eggs. You will never miss the toast and your meal will last for hours.
Toolkit for Wellness readers absolutely KNOW how to drink more water, AND are DOING it! It's EASY because it is NATURAL!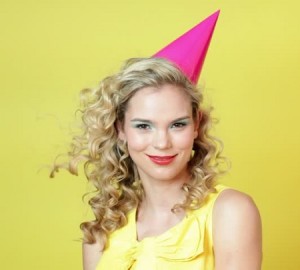 Understand what 'healthier eating' means. If you have made that one small change to breakfast, you are well on your way! Keep up the good work with breakfast every day and notice the boost in your sense of accomplishment and self-esteem! This is a resolution that will be lasting, perhaps for the first time!
Take a look at lunch in February. Rome was not built in a day, but with small DAILY steps, a strong sense of accomplishment, a proven track record, and a plan in your Toolkit for Wellness, you are DOING this!
Starting that business? Are you learning how to do it? Dream. Write it down. Learn all you can. Stay inspired with other like-minded people. Take the first preparatory s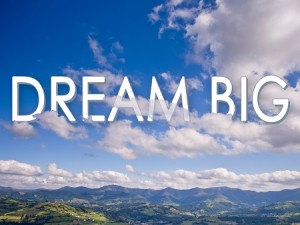 tep. Do some tiny thing each day to move you forward. Tell others. Share your excitement. Lather. Rinse. Repeat.
Becoming an author was at least a five-year dream for me. A few false starts, sure; then, Toolkit for Wellness actually began to take form in February 2015 and was published November 2015. Much learning. Big support group. Stretching beyond my comfort zone. And SO worth it! I am empowering others with hope and a plan!
My resolutions for 2016
Strengthen my morning routine a.k.a., "Series of Good Things," with special emphasis on an expanded exercise routine with added weights, and more time in meditation and prayer. Take notes, journal, and make this my next book.
Write once a week for foodtalk4you,com and add value for my readers from sharing in-depth research
Prepare for and do more Designed for Health Seminars
Expand the reach and presence for Toolkit for Wellness by planning my first book signing early in the New Year, and getting it into key retail locations.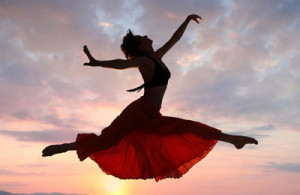 What are your resolutions? Care to share? We can cheer each other on! Leave a comment!
In 2016, readers of FoodTalk4You will see more recipes for healthful eating that will reflect an anti-inflammatory diet, more stress-relieving ideas, and more exercise ideas – all food for our body, mind, and soul!
I wish each of you the happiest and healthiest of New Years!
Deidre
Disclaimer: The information being discussed in these blogs is NOT intended to replace a relationship with a qualified health care professional. Foodtalk4you blogs endeavor to empower people through the exploration of publicly available resources of information about human anatomy and physiology, and how different foods affect the human body. Readers should seek the advice of their qualified health care providers with any questions about their medical conditions or health status before attempting any dietary, exercise, or lifestyle changes.