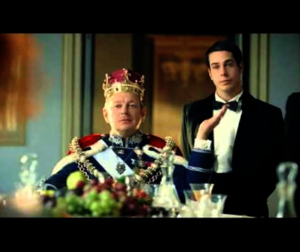 Here are 3 important rules to remember: Eat like a king at breakfast, a prince at lunch, and a pauper at dinner. Sure, right? But sometimes, I just want a little something to go along with my coffee, you know? Not a big meal, but something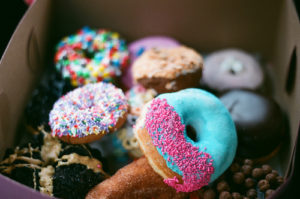 that will tide me over until my first meal. Too many thoughts of "dunkable" donuts, delectable Danishes, or any variety of "healthy" whole-grain, pop-up toaster tarts come to mind.
Yuck. I want to "do my body good."
Behold, the Breakfast Cookie!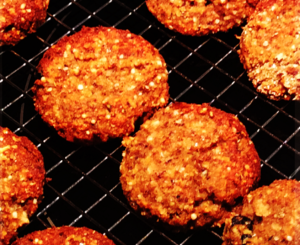 I never want to be without a stash of these. So, every month or so, I'll "whomp" up a double batch of these babies to freeze. Exactly 11 of these little miracles stack up perfectly along the bottom of a one-gallon Zip-lock bag, which can conveniently be wrapped around the "tube" of cookies and placed in the freezer for future reference.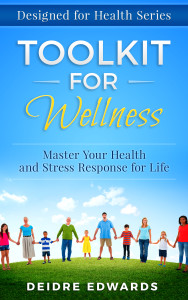 The Breakfast Cookie recipe is featured in my book, Toolkit for Wellness.  After having made many, many batches of these (meaning: a LOT), I have honed this recipe to just a couple of steps – so to speak – and have streamlined the work, taking any of the guess work out of the nut flour proportions.
So, here we go!
I've simplified the prep into 'wet' and 'dry.'  I also assemble ALL ingredients before starting, which is especially important if you are making a double batch. I will, literally, surround each bowl of dry ingredients with smaller bowls of wet ingredients and the requisite three bananas, each before starting.
BREAKFAST COOKIES
Preheat oven to 350, or 325 if using convection. Both of my large baking sheets fit nicely into my oven which will accommodate the twenty-nine cookies this recipe makes with just one baking cycle.
In a food processor, (Mine has a 11-cup capacity which works perfectly), place the following ingredients and pulse 2-3 times for 15 seconds each, until the dates are in very small pieces and the bananas are smooth:
1 Tbsp. lemon juice or juice from ½ lemon
3 large, ripe bananas broken into chunks
7 medium-sized pitted dates /or/ 5 large Medjool dates, soaked in warm water for 15 minutes and drained
2 Tbsp. ghee /or/ palm shortening
1 cup unsweetened applesauce (two of those individual serving applesauce cups)
Pour this mixture into a mixing bowl containing the following ingredients that have been whisked together:
½ cup hazelnut flour
½ cup almond flour
¼ cup coconut flour
¼ cup ground flax seed
¼ cup hemp seed hearts
¼ cup Great Lakes gelatin
3 tsp. Ceylon cinnamon
2 tsp baking soda
1 cup unsweetened coconut flakes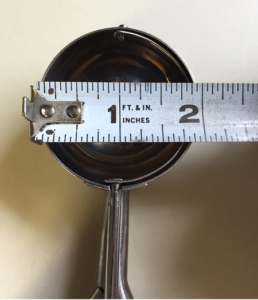 ½ cup dried fruit of choice (I use blueberries)
Add 2 tsp. of vanilla to mixture as you combine the wet and dry ingredients with a spoon or stirring spatula. The resulting dough should be soft but not sticky. If it seems too soft, add more coconut flour at 1 Tbsp. at a time, stirring after each addition.
Using a golf ball-sized cookie scoop – mine measures just a bit less than 2 inches in diameter – scoop out dough and place cookies onto parchment paper-covered baking sheets.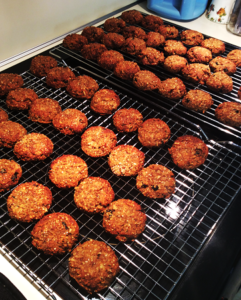 Dampen your first two fingers in water and gently press each cookie down a bit. Cookies do not spread out much.
Bake in preheated oven (350; 325 if convection) for 20-25 minutes. My convection oven usually takes 23 minutes. Cookies will still be a little bit soft but not mushy when done. Place cookies on a cooling rack where they will firm up.
A couple of these with your favorite breakfast brew will do the trick. Just warm them up a bit in a toaster oven while your coffee or tea brews.
File this recipe under –
Paleo
Gluten-free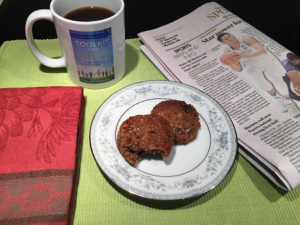 Dairy-free
Sugar-free
Soy-free
High-fiber
Excellent sources of protein
Anti-inflammatory
Bone and joint health
Great tasting!
Mornings never tasted so good!
Santa's Waist Trimmer – Taking Off the Cookies Cookies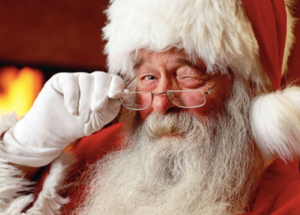 'Til next time-
Deidre
PS: Consumer update! If you own a Cuisinart food processor with a blade constructed with four rivets, please go to recall.cuisinart.com to check if your blade is one of the 8 MILLION being recalled. Mine was! No deaths have been reported, but injuries have as a result of metal shards coming off in the food! Check out the metal fatigue breaks occurring around the rivets on mine: