Dessert? I want!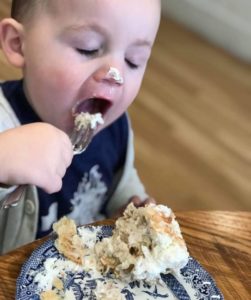 But wait. That's not good for me. RIGHT?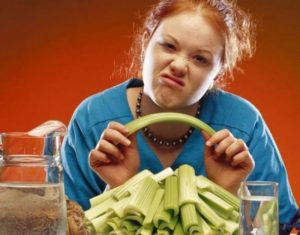 You're not going to give me a stick of celery and call it dessert are you?
No way!  Instead, I'm going to share some options with you that revolve around some pretty amazing seeds.
If you'll permit me to review a short segment from my book, Toolkit for Wellness, I'd like to reintroduce you to:
Chia Seed Secrets
Chia seeds. Possibly the 8th wonder of the world!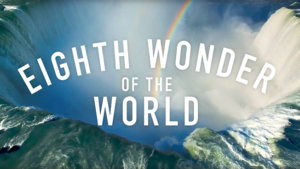 Consider this nutritional profile for 2 tablespoons of chia seeds:
Protein keeps you full and decreases appetite, two times the protein of other grains or seeds
Calcium, calming and beneficial to bones, 5 times the calcium of milk with 18% of the RDA
Omega-3 fatty acids, very anti-inflammatory and beneficial, 5 grams
Fiber, essential for smooth functioning bowels, 11 grams; 40% fiber by weight
Net carbohydrates, which we do not want in abundance, 1 gram
30% RDA of manganese, magnesium, and 27% RDA of phosphorus
Full of anti-oxidants
Slow absorption which keeps you feeling full and satisfied
If you are just starting to "do your body good" with each meal, you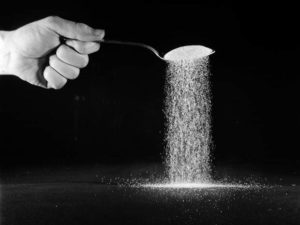 may have some sense of a lack of fulfillment – or downright panic -with no added sugars. Dessert seems to be a thing of the past.
You can rest easy!  All you need to do is incorporate a modest amount of chia seeds into your cuisine.
It's amazing what you can do with just one tablespoonful of chia seeds, one-half cup of near boiling water, a half-cup of unsweetened applesauce, and six minutes! Just watch as I share with you some chia seed magic!!
One tablespoon of chia seeds in bowl-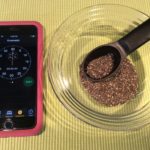 Add one half cup of near boiling water-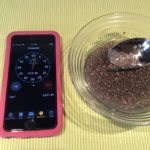 Seeds are swelling a bit at 1 minute 30 seconds –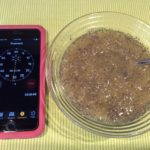 It will be thicker at 5 minutes-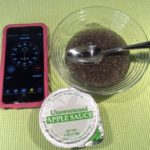 Now stir in your favorite unsweetened applesauce-
Voila! She won't win a beauty pageant, but she's good!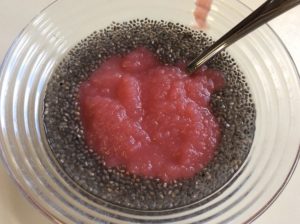 In the recipe section of Toolkit for Wellness, I included a few ideas to dress up these seeds into what I call a jam. If you add berries and cook them in on the stove, you can get a bowl of chia goodness (that will be prettier).
I had some unsweetened strawberry applesauce I used the other day, so the color and texture is a nice shade of seedy looking dark pink. And just remember, this has natural sweetener – no added sugar!
What this chia seed, pudding-like mixture is doing for me is providing satiety through its protein and high-fiber content. That little gnawing feeling that can creep into your tummy around eight o'clock at night will go right away with a bowlful of chia seed pudding.
Your constipated bowels will love you. Regular ingestion of chia seeds can be a great part of assisting in normal bowel function.
No guilt! The seeds are flavorless in and of themselves; what you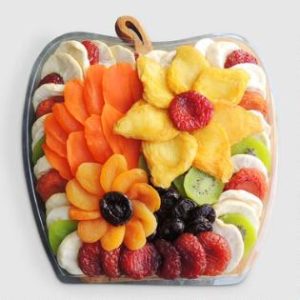 add creates the flavor. A small handful of dried fruit works well, too.
By the way, this can make a great snack any time of day, and has often been my quick breakfast if I was short on time or didn't want to eat a lot first thing in the morning.
Chia seeds check ALL of the boxes for "doing a body good."
In health and EMBRACING all of the goodness chia seeds provide-