It's Celiac Awareness Month.
Have you been asking yourself questions like these:
Is this gluten stuff all a hoax?
Is it just a "trendy diagnosis" – as our daughter's pediatrician once offered?
What's at stake if we don't, at least, investigate the possibilities?
Is going gluten-free worth the effort?
Do you have to get tested?
What if your test is negative for Celiac Disease but you are still symptomatic?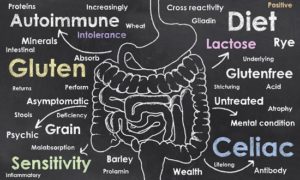 I have, once again, dove into some of the latest news on Celiac Disease, (CD), and all things gluten for this post. Let me tell you, it was hard to tear myself away from the research, as one article linked to another and another.
While one person out of a hundred is diagnosed worldwide with CD, that number is expected to double every fifteen years. Why? Many people are currently undiagnosed, and the causative factors of pro-inflammatory diets are spreading.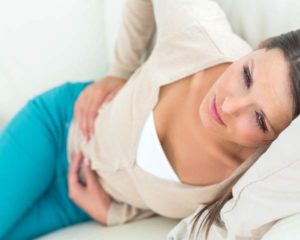 Starting my fact-finding internet tour at Celiac.org, I found that, in fact, a Colorado study found a 3% incidence rate of Celiac Disease for youngsters by the age of 15! Yikes!
In case you are not up-to-speed with the term Celiac Disease, let me recap. CD is a genetic autoimmune disorder in which consumption of gluten (found in wheat, barley, and rye grains) results in damage to the small intestine, causing a host of symptoms (See lists below).
So, who should be tested for CD?
It was recommended that anyone suffering from an unexplained, stubborn illness for several months should be tested for CD.
HOWEVER – there are also two more categories of sensitivity:
NCGS– Non-Celiac Gluten Sensitivity- whereby a person is not severely reacting to the gluten found in wheat, barley, and rye grains, but are reacting on some level, which can be problematic.
NCWS- Non-Celiac Wheat Sensitivity- whereby a person is reactive only to wheat.
How do you know if you might be reactive to gluten on any level? Check out this abbreviated list of possible signs and symptoms. I've seen lists that link scores and scores of common conditions to some level of gluten sensitivity because the resulting inflammatory response to each person is unique. This could be you:
Signs and Symptoms for Adults:
Unexplained iron-deficiency anemia
Fatigue
Bone and joint pain
Arthritic conditions
Osteoporosis
Liver and biliary tract disorders
Depression
Anxiety
Seizures
Migraines
Foggy brain
Dermatitis herpetiforme (itchy skin rash)
Infertility
Missed periods
Canker sores
Signs and Symptoms for Children:
Abdominal bloating and pain
Chronic diarrhea
Vomiting
Constipation
Pale, foul smelling fatty stools
Weight loss
Fatigue
Irritability and behavioral issues
Delayed growth
Delayed puberty
Dental enamel defects
Short stature
Failure to thrive
Attention Deficit Hyperactivity Disorder
Check? Check? Check?
Let's talk about infertility, Polycystic Ovarian Syndrome, (PCOS), and gluten. There's a lot. Google those three terms together and you'll be busy reading for a long time.
According to Nutritionist and Health Educator Melissa Diane Smith, "85% of her PCOS clients test positive for sensitivity to gluten. When these women remove gluten from their diets, they often see a marked improvement in their PCOS symptoms."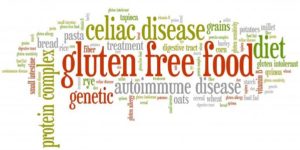 The May/June edition of the Journal of Reproductive Health in 2011 reported a prevalence of silent CD (undiagnosed CD) in female infertility in Middle East and European studies.
An American study of 188 infertile women showed a 5.9% increase of silent undiagnosed CD. Many who also suffered from IBS (Irritable Bowel Syndrome) were found to have CD.
Dr. David Perlmutter, MD, writes that 5-10% of women 18-44 years of age have PCOS. He tracks links in his patients with PCOS to high blood sugar and diabetes. He cites the role of insulin is intrinsically linked to PCOS.
How do you know if you have PCOS?
Some of the symptoms of PCOS are:
Irregular or no periods
Heavy periods
Acne
Increased facial hair
Ovarian cysts
Metabolic issues related to insulin sensitivity and blood sugar regulation
Have some ideas popped off the page for you?
Are you seeing yourself or someone you know?
Increasingly, we have to be our own patient advocates. Doctors moan when their "internet-trained" patients slam them with all sorts of "internet-acquired diagnoses," but you can ask to have certain issues looked at … especially if they have not been able to find any help for you.
You can ask for blood tests associated with Celiac Disease, or any level of gluten or wheat sensitivity. If blood tests for CD are positive, a biopsy of the small intestine may be offered to check for damage. You have to be actively consuming gluten for the blood tests to be valid.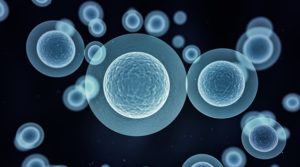 Don't want blood tests? Simply eliminate all forms of gluten for three months. Celiac.org has sample 7-day gluten free meal plans for adults and for kids on their website that will give you a start. My book, Toolkit for Wellness, will show you ways to not only avoid gluten, but other foods as well that create an inflammatory response within our bodies.
Gluten sensitivities are serious things that contribute to very real illness, disease, and general un-wellness. One doesn't simply "cut back" on gluten. It's all or none. A single gluten infraction can sometimes take those who are extremely sensitive as long as three months to get over!
This is serious business.
It's our choice.
In good health –
Deidre