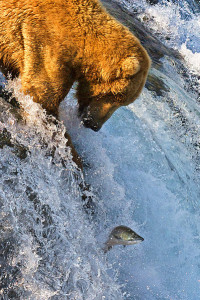 There are just some things we always need to keep around and canned salmon is very high on my list! Ever had one of those days when you just wanted to pull something together really quick with little fuss?
Well, this could be the answer for you!
But what to call them? Maybe they are just humble patties. You know, like a hamburger patty; plop them on a grill or throw them into a pan….few minutes on each side…dinner is served. Last year, I may have briefly described my creation without benefit of a recipe as a "fritter." Sounded more colorful; a little regional, perhaps. Countrified. Then, this month's Southern Living magazine had a recipe for "Salmon Croquettes" which really looked like MY patties… or…fritters!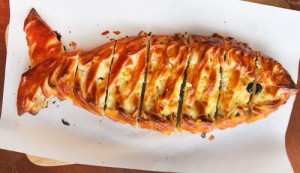 Goggling the moniker dilemma just sort of muddied things up. Both croquettes and fritters, apparently, are deep fried. Nay! Nay! Even Southern Living did not deep fry its croquettes! They are both also dipped in egg and breaded before frying.
Please, so much messy work!
So, I am left with my humble patties. "Croquettes" just sounds like a restaurant raising their price on patties by calling them something elite. "Fritters" just sounds….I don't know, maybe deep fried in a converted gas station come greasy spoon restaurant.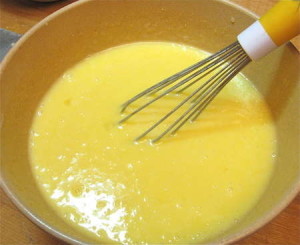 I did not have the Greek yogurt Southern Living mentioned to fix up as a dipping sauce which I have done in the past; fortunately, these patties remained quite moist and did not demand a sauce. I will give you some ideas for the sauce, though. Cool thing is, this recipe can be adapted to a variety of ingredients at hand and measuring is not a must at all.
Southern Living's recipe called for 2 – 14.75 oz. cans of salmon; I used just one. They called for 4 eggs which I actually used between 2 to 4, but I compensated by adding ¼ cup of coconut flour!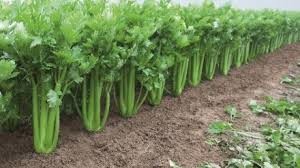 Unfortunately, I did not take pictures of this actual process and all the evidence is eaten, but I did have a couple file photos of a similar recipe to share. So here it goes from my memory for the Best Ever Salmon Patties!
Best Ever Salmon Patties
Ingredients:
1 (14.75 oz.) can salmon, drained
1 large celery stalk, finely chopped
 3-4 green onions, chopped with green stalks
 3 mini multi-colored bell peppers, finely chopped
 ½ small can water chestnuts, finely chopped
 2 – 4 eggs, beaten
 1 tsp. kosher salt
 1 tsp. freshly ground black pepper
 1 tsp. dill weed
 Approx. ¼ cup coconut flour, as needed. to make the patties "stick" together
Method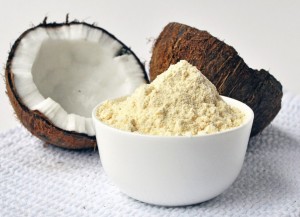 Beat eggs in a large bowl.
Add the remaining ingredients, except the coconut flour, and mix well to combine. I do this with my hands while wearing latex free gloves.
Add the coconut flour if the mixture is too moist and needs some 'glue' to stick together.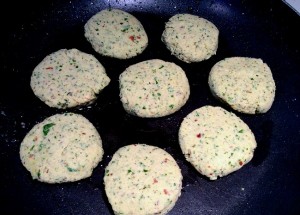 Using your gloved hands, form mixture into approximately 1/2 cup patties, pressing firmly to mold.
Pan fry the patties on medium heat using about 2 Tbs. good oil of choice: olive oil, avocado oil, or coconut oil. When the edges start looking a little crispy, flip patties over. Cooking time should be 2-3 minutes on each side.
Ingredient ideas for dipping sauces: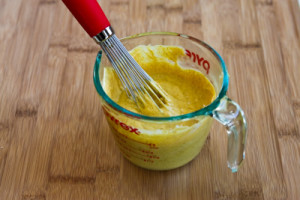 Using a base of plain Greek yogurt add:
Dijon mustard, dill weed, lemon zest, lemon juice, pinch of ground red pepper
Or in a blender or food processor combine the following with the yogurt:
English cucumber, dill, salt, pepper for a Greek flair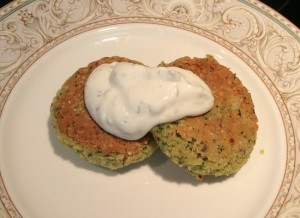 Ingredients are easily substituted and swiped out. When there is fresh parsley around, I always add it for added spunk and flakes of greenness. No water chestnuts? Leave them out! I just happened to have a few green onions that needed to be used up; any kind of onion could be used.
Just keep a few cans of salmon around to "save the day."
Enjoy-
Deidre
Remember to subscribe to this blog so you can be alerted via email when a new post is up. Just give us your email address!
Disclaimer: The information being discussed in these blogs is NOT intended to replace a relationship with a qualified health care professional. Foodtalk4you blogs endeavor to empower people through the exploration of publicly available resources of information about human anatomy and physiology, and how different foods affect the human body. Readers should seek the advice of their qualified health care providers with any questions about their medical conditions or health status before attempting any dietary, exercise, or lifestyle changes.