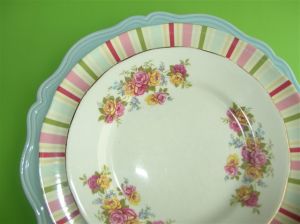 I never thought I would really get weighed down by stuff. I am not a collector. Collecting figurines or a pretty series of don't-eat-on-me plates just never appealed; maybe because, at heart, I detest dusting. I have learned through the moving process, though, we generally saved either the wrong stuff or, mostly, too much stuff.
Having moved into our home some 34 years ago, raising two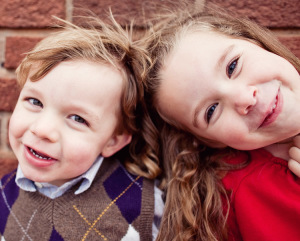 wonderful children, starting and pioneering a video production company in Eastern North Carolina, returning to college for nursing, teaching for 17 years, collecting partial household goods from both sides of our family, and retiring from video and teaching, we have gathered a lot of stuff.
Stuff can eat you alive. It creeps in around you, slowly but surely getting a choke hold around your neck.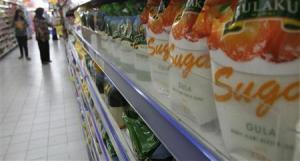 Eating too much of highly processed foods, oils, and truck loads of sugar can be like accidentally gathering too much stuff, too. You just know you don't feel as light and free as you used to. You are literally weighed down by what feels like sludge.
While I exercised a throw-out mentality at least twice a year with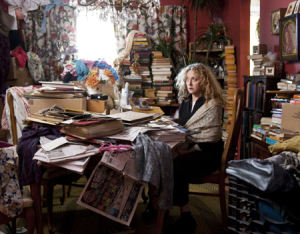 the closet change of seasons, clearly I was not doing enough. Similarly, we all may be seen making brief spurts in "eating better," only to return to gathering sludge.
As the participants in my Designed for Health class are learning, making small, sustainable changes in their eating and life styles is becoming a daily habit. Change is no good if done in a quick flourish with over-charged engines. Gradual and consistent. A couple glasses of water first thing in the morning. The "ah-ha" moment of enjoying a Keystone breakfast's lasting energy until past lunch time– which begs to easily be repeated.
These are sustainabl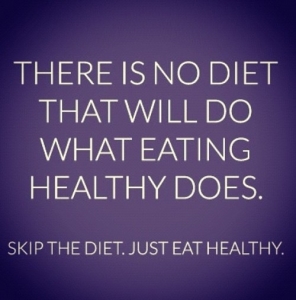 e. And liberating. Lightening. Empowering.
Right now, I am in the throes of moving most of my "stuff" from one level of the house to another in preparation for installing new flooring throughout the main living level. Closets, too! With an installation date finally on the calendar, I have to take a back step on meaningful food blogs.
However, as I am seeing ways to sell and give away as much as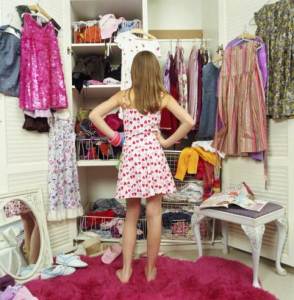 possible—believe me, if I am not going to realistically be using or wearing something, it will not be returning to its original location in our living space—I can see a distinct parallel to eating pure, whole food that is easily digestible. Like the excess stuff, body sludge will be gone with better, cleaner food choices!
You may find a little closet and drawer cleaning to be liberating, too! I have vowed to my children not to leave them with our house stuffed to the rafters with "stuff". Really, there will be no museum in my name to document every breath and possession. I have done that kind of post-mortem "museum" clean outs twice, now, and I wouldn't wish that task on anyone.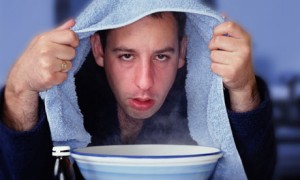 Similarly, in taking better care of our bodies, we are lightening the load for our families as we maintain our health to enjoy their company, not to rob them of their energies taking care of the avoidable diseases we are headed for with unwise eating patterns.
So, whether you are just starting out, wishing you could afford good "stuff", or you are just plum proud of the good "stuff" surrounding you, or you are over-loaded with "stuff" and wondering what to do with it all, I challenge you to understand what life is all about. At the end of our life, will we be wishing for more "stuff"? No. We will want more time with our loved ones.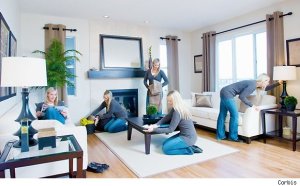 It's a matter of choice. Everything is. And it's a responsibility. Choose to lighten your load. Your physical load and your material load. It just feels so darn good to be free of physical sludge and environmental clutter. Freedom!
Deidre
Disclaimer: The information being discussed in these blogs is NOT intended to replace a relationship with a qualified health care professional. Foodtalk4you blogs endeavor to empower people through the exploration of publicly available resources of information about human anatomy and physiology, and how different foods affect the human body. Readers should seek the advice of their qualified health care providers with any questions about their medical conditions or health status before attempting any dietary, exercise, or lifestyle changes.