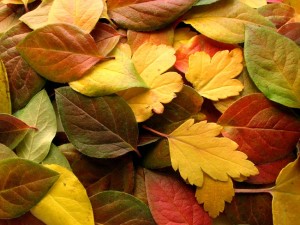 As the temperatures start falling, along with the glorious and colorful leaves, our attentions turn inward and homeward to Thanksgiving! Whether you celebrate once, or several times with different groups of family and friends, this is a time of reflection and gratitude. I learned a new twist on my usual turkey and stuffing prep, and wanted to pass this along to you. See, we had our family Thanksgiving early in November this year, so this approach is fresh from the kitchen and just in time for the actual holiday!
With two grandchildren on cranberry cleaning and culling duty, and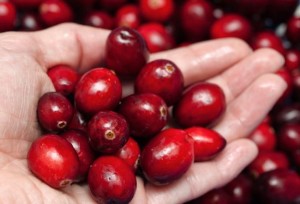 three adults to tackle everything else, this Thanksgiving was a delightful process, running like a well-oil machine, intermingled with uproarious laughter and memory making for the ages. Even after final cleanup, there was still enough energy for more laughter and stories.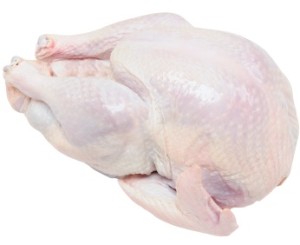 Our daughter created a turkey rub mixture that took a garden-variety-store-label-turkey into the moistest and most flavor-infused turkey I have ever eaten!
Moistness had usually been a hit-or-miss thing for me; but this rub will take chance and good luck out of the recipe, and should guarantee great results every time.
Into our small food processor, Serena put the following ingredients:
Turkey rub: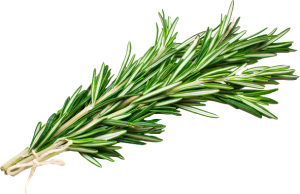 1 cup sauteed onions and red bell pepper
5 – 6 cloves of raw garlic
1/2 stick of butter
Large sprig of rosemary
Handful of parsley
Several sprigs of thyme
Dash of cumin
Salt
Pepper
Blend all ingredients together in a food processor and rub underneath the skin on the breast of the turkey, inside the cavity, and all over the top.
Measurements are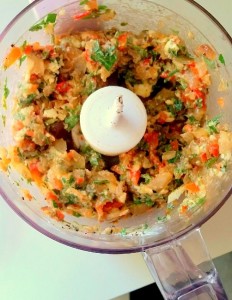 approximate. 🙂
The turkey was baked covered with foil until about the last 30-45 minutes until the pop-up timer came up.
Even our cornbread stuffing/dressing seemed extra special this year. The non-dressing lovers among us couldn't get enough! Here's what we did:
Stuffing: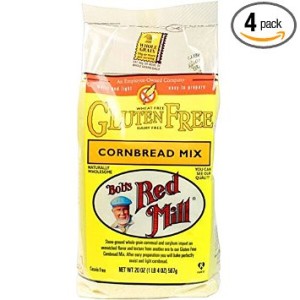 Gluten-free corn bread made with applesauce***
3-4 slices of gluten-free bread (we used Glutino Brand, seeded bread)
One onion
3-4 cloves garlic
Poultry spice mix
Salt
Pepper
Cut the breads into cubes and toast. Sauté onion and garlic in butter.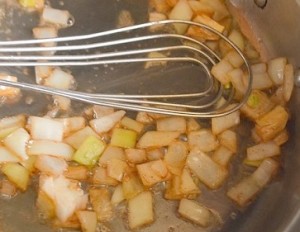 Season with poultry spices, salt, pepper. Mix into toasted bread cubes. Moisten with turkey broth taken from the simmering pot of giblets destined to become gravy. When the turkey comes out, add turkey juices from the roasting pan to the stuffing.
Bake at 350 for 30 min, covered in foil.
Enjoy. 🙂
TURKEY RUB AND STUFFING RECIPE
***We had made a square pan full of cornbread using about a half-bag of Bob's Gluten-free Corn Bread mix. After six of us all had a piece, we used the rest for the dressing. The mix seemed a little dry because it was probably more than half a bag, so we added 4 oz. of unsweetened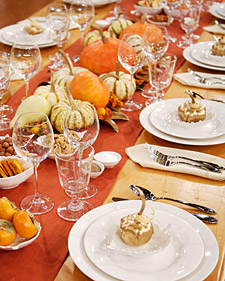 applesauce. The texture was less crumbly.
So, may you savor the moments with family and friends along with some savory turkey and dressing! You will find, using Serena's method, the meat throughout the turkey will be moist and kissed with the flavors of the rub. No more dry white meat!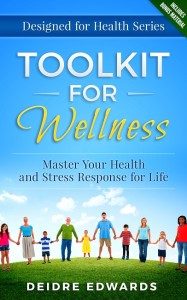 I hope to be publishing Toolkit for Wellness very soon! An announcement will be forth-coming!
Happy Thanksgiving!
Deidre
Disclaimer: The information being discussed in these blogs is NOT intended to replace a relationship with a qualified health care professional. Foodtalk4you blogs endeavor to empower people through the exploration of publicly available resources of information about human anatomy and physiology, and how different foods affect the human body. Readers should seek the advice of their qualified health care providers with any questions about their medical conditions or health status before attempting any dietary, exercise, or lifestyle changes.