This is a birth announcement! Toolkit for Wellness, Master Your Health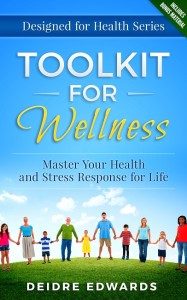 and Stress Response for Life, is now on Amazon for FREE in its eBook version! Weighing in at 237 pages, it's already at the top of 2-3 growth charts – depending on which ones Amazon displays! Loyal readers, please help me spread the word to others that improved health is just one easy breath, one anti-inflammatory meal, and one movement away. Help yourself and others know what tiny, daily steps can be taken, which are easily repeatable, and will pave the way to a healthier life.
How to help? Download your FREE copy today or tomorrow and share this opportunity with your friends. You do not even have to own a Kindle; there is a button to push that will enable you to download your copy of Toolkit for Wellness to ANY device!
If you miss the FREE days, don't worry, Toolkit for Wellness eBook will be just $0.99 until Christmas!
To make sure you take advantage of this exclusive offer, CLICK HERE!
I know most of you want a paper copy as well. The soft cover version will be released VERY soon. There will be plenty of time to get your copies before Christmas. What could be a greater gift for someone than a 'toolkit' they can easily, naturally, and successfully use every day for their life-long health!
There will be a book signing in New Bern, North Carolina.   Date, time, and location to be announced!
Thanks for everyone's support in this huge project!
Humbly yours-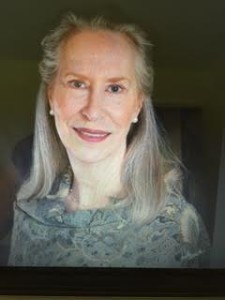 Deidre