As mentioned in the last post, developing Keystone Habits was described as a way to set our bodies up for success. The earlier in the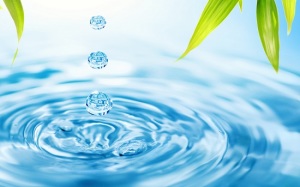 day, the better. Drinking two glasses of water first thing in the morning is a great way to prime our bodies for adequate hydration which, in turn, facilitates smoother operation of digestive function. Isn't that what better health from better eating is all about? To get the digestive system functioning the way it was designed to be?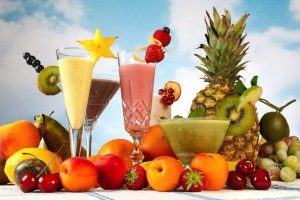 In our second session of Designed for Health classes held in New Bern, North Carolina, at the First Baptist Church, we spoke about a second Keystone Habit of consuming a great breakfast. Knowing that many of us are on a grab-and-go mode as we rush out to work, we pretty much polished off discussions about the practicality and convenience of smoothies. Please check out last week's post that reviews the "method of the smoothie madness." Enough said.
We will next broach the topic of solid breakfast food but what is the measure? What is the goal for a Keystone Meal that will jump start your day? To paraphrase the approach used by the author of the text we are using in class, our measure will be:
– Is this food going to satisfy my appetite or will it just make me  want more?
Starchy carbs and sweets actually are not very satisfying. Who does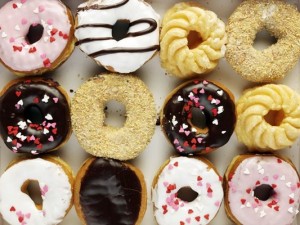 not want more pasta or dessert? Carbs actually contain FEWER calories and provide LESS energy. Remember how you and others react to a carb-heavy meal? Everyone wants to pass out in the living room. Time for a nap. Think about it.
– Is this food more likely to easily turn to fat?
We are talking about foods that require insulin to bring blood sugar levels back to normal. Insulin is the hormone of fat storage.
– Is this food packed with nutrition; meaning, the essential         elements that will keep my body going: vitamins, minerals, essential fatty acids, and essential amino acids?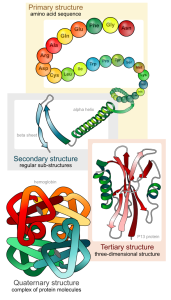 Did you know there are NO essential carbohydrates? Really! Don't get me wrong, we do not need to eliminate all carbohydrates, but given a diet totally devoid of any carbs, you would not die. There are societies around the world that have no carbohydrates for months at a time. Our body can cobble together carbohydrates, but it CANNOT make proteins or fats. That's why we talk about ESSENTIAL amino acids and fatty acids; they are the building blocks of protein and fat; we have to get them from our food.
Regardless of the moniker we apply (SANE, whole food, nutrient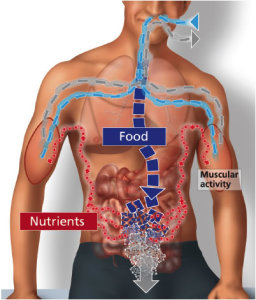 dense, clean eating, or Paleo); our food must be of the highest quality possible to make our "engines" run the smoothest and at an optimal level. We were designed to process clean, pure sources of protein, natural fats, non-starchy vegetables, and fruit in moderation. Read the label of your favorite packaged food, and you won't find that. Most of the words are unpronounceable, reflect a high level of processing, and are filled with chemical additives that try pitifully to restore the food values lost in processing.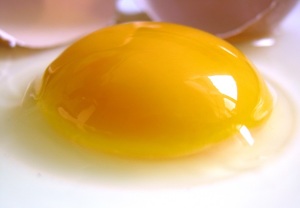 But cooking takes sooooo long! Nonsense! My breakfast plate is usually always 50% veggies. If there are no left-overs from the night before, it will take me about 60 seconds to wilt two or three handfuls of spinach or other greens in a non-stick fry pan on medium heat in coconut oil, olive oil, or "happy butter" (from pasture raised cows, you know; Kerrygold rules!). Today, I added a bit of ground nutmeg to my baby organic spinach…yum! Transfer greens to the plate. Whip up two eggs along with a splash of unsweetened coconut milk with salt and pepper to taste. Cook eggs in the same pan used for the greens with a bit of butter; today, I added a teaspoon or two of homemade pesto to mine, and voila! No sweat!
My husband likes toast, so I served his eggs folded around his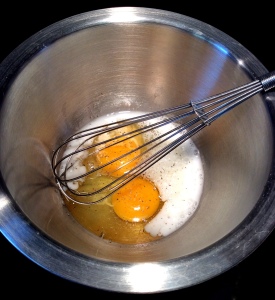 beloved cheese, and placed it on top of a slice of pan grilled gluten-free toast. No greens I know. Bless his heart!
So how did your breakfast measure up? Good protein? Fat with a good profile of Omega 3s? At least 1 serving of non-starchy nutrient dense greens? Dairy-free? Gluten-free? Sugar-free?
It's also called an anti-inflammatory meal. Knowing that virtually all diseases are rooted in some kind of an inflammatory process, a meal like this will not contribute to inflammation. Without a big sugar hit from starchy or sweet carbohydrates, you are guaranteed level blood sugars throughout the morning; especially without the toast. Your mind and body will have the fuel needed to be at their best, and you won't need a trip to the vending machine mid-morning.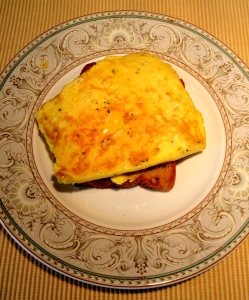 Another big breakfast favorite of mine is an ever-changing version of Original Joe's. There's a story here. Back when I was growing up in San Jose, California, my dear friend introduced me to a great menu item in a downtown restaurant. Behold, Original Joe's! A ground beef and onion mixture with small broccoli florets glued together with the addition of eggs! Oh, heaven! Only salt and pepper needed.
So simple.
Depending on the leftovers available, my Original Joe's could have flaked baked salmon, diced up steak, diced up hamburger…you name it, combined with spinach, okra, sautéed onions and peppers, or broccoli, and finished off with a couple eggs. All with leftovers.
Heat up ingredients without the eggs to get everything hot, then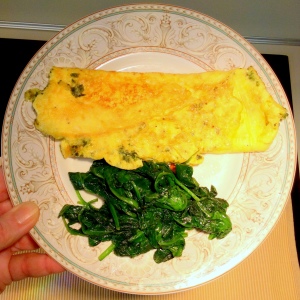 pour on the eggs and stir occasionally to cook. This can all happen while the coffee is brewing. No special skills involved. One pan. With a really BIG pan, you could feed an army!
I will touch upon some solid foods that would still work for the grab-and-go crowd in a future post.
One of the class participants thought a weekly challenge would be a good idea. Without even being challenged, most of the class is drinking two glasses of water each morning already! Way to go, team! As we are not focusing on a major life goal, but are looking at very small, doable, and repeatable improvements, I recommend a Keystone Breakfast. Don't concentrate on the other meals. Just breakfast. I think that how your Keystone Breakfast will make you feel will automatically make you want to "keep that lovin' feeling" all day long! Feeling better is kind of sneaky like that!
Here's to measuring!
Deidre
Disclaimer: The information being discussed in these blogs is NOT intended to replace a relationship with a qualified health care professional. Foodtalk4you blogs endeavor to empower people through the exploration of publicly available resources of information about human anatomy and physiology, and how different foods affect the human body. Readers should seek the advice of their qualified health care providers with any questions about their medical conditions or health status before attempting any dietary, exercise, or lifestyle changes.